Hi, Smallville fan flisters, I was almost finished with this when I got the news about my dad, so I'm posting it as I pack my bag. It was actually nice to put this together, it helped take my mind off of things. Anyway, here is this week's Smallville 5 Challenge! Once again we have quotes, screen caps, songs, and trivia questions, all in sets of 5. Questions are here; answers are in a following post. Ready to play? Let's go!

Smallville 5 Challenge #6

Part 1: Memorable Quotes

5 quotes. Can you identify the episodes?

1) "You know, there's nothing more valuable than the savvy political advice of a muffin-peddling college dropout."

2) "They're dead, Lana. You have this great life, and you can't even see it. You have no right to be unhappy. They're not coming back, Lana. Deal with it."

3) "Clark, your destiny lies far beyond those cornfields out there."

4) "You are on the edge of a dangerous precipice. You could easily tumble down into someplace very dark. And very hard to escape."

5) "Clark has more issues than Rolling Stone."

Part II: Screen Caps

5 screen caps. Can you identify the episodes?

1)


2)


3)


4)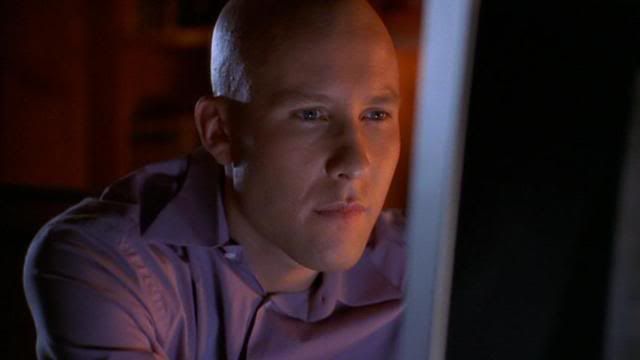 5)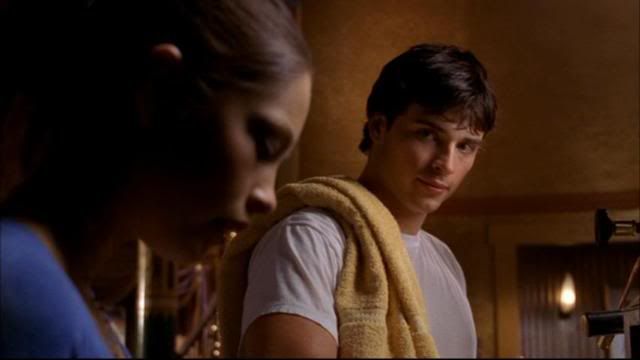 BONUS! 5 screen caps of Shirtless!Clark. Guh. Okay, I know you remember these scenes, so how fast can you name the episodes?

1)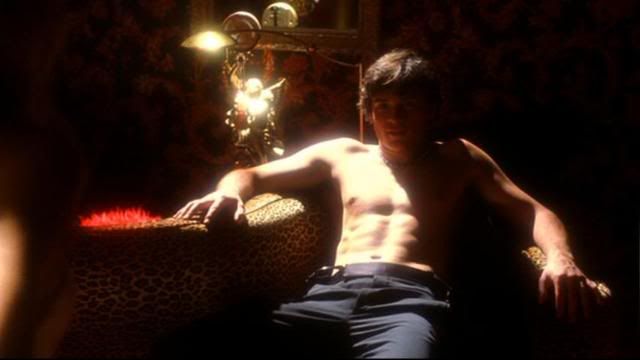 2)


3)


4)


5)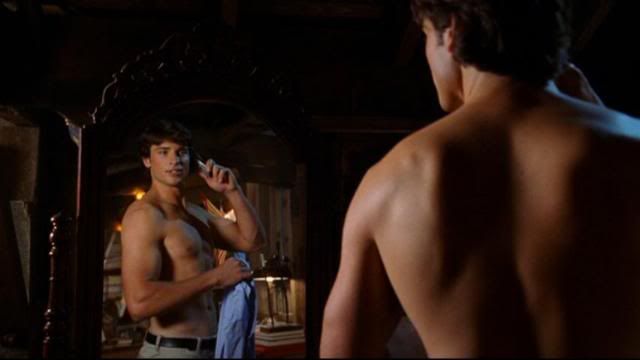 EXTRA BONUS! Who can stop at just 5? :) Here are 5 more screen caps of Shirtless!Clark. Four hotties and one cutie pie! How fast can you name the episodes?

1)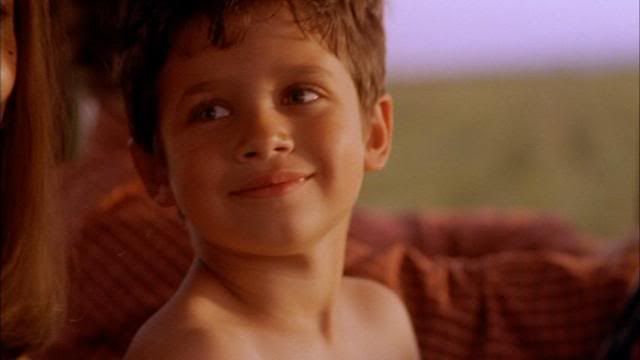 2)


3)


4)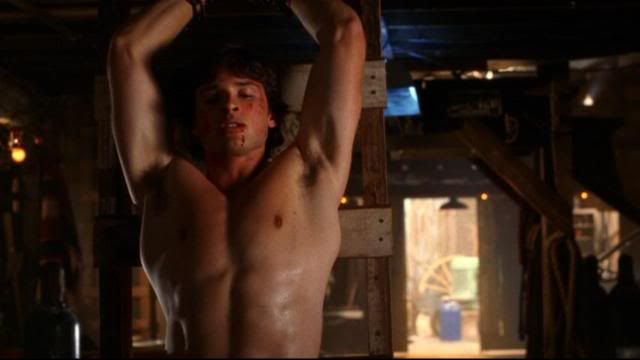 5)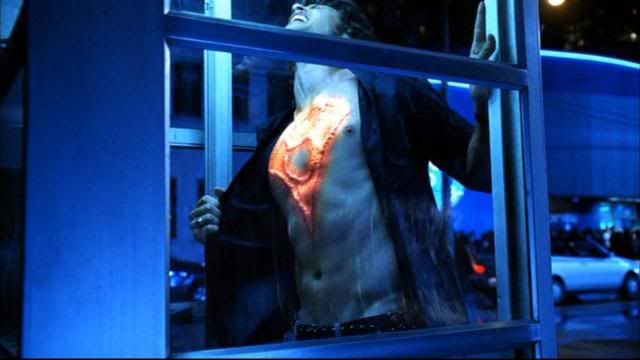 Screen caps courtesy of
acampbell, with my thanks!

Part III: Songs

5 songs. Can you identify the scene and episode during which each song is played?

1) Boulevard of Broken Dreams - Green Day

2) Girls and Boys - Good Charlotte

3) The Other Side - David Gray

4) Wherever You Will Go - The Calling

5) Walking In Memphis - Lonestar

Part IV: Trivia

1) In what episode do we see the Daily Planet for the first time?

2) What was the name of the sorority Lana joined at Met U?

3) Where does Clark's adopted maternal grandfather, William Clark, live?

4) What is the significance of Riley Field in Smallville lore?

5) Over the years Smallville has had its share of stunt casting. Can you name the six guest stars, and one series regular, who starred in other Superman-themed projects before coming to Smallville? For extra credit, name the character each played on Smallville, and the character they previously played in the Superman universe.


And that's it! Go HERE to check your answers. Thanks for playing!

Did you miss one of the previous challenges? Click to play #5, #4, #3, #2, or #1.