Yesterday the CW hosted a panel at the 2011 Television Critics Association (TCA) Winter Press Tour called Kick-Ass Women of the CW, with Erica Durance from Smallville, Aly Michalka from Hellcats, Nina Dobrev and Candice Accola from The Vampire Diaries, and Maggie Q and Lyndsy Fonseca from Nikita. I followed the proceedings on Twitter, and it was a real treat for me, because I watch all the featured shows, and am a fan of all the awesome actresses who sat on the panel. I collected my favorite tweets and pics here for anyone who might have missed the event in real time.

First, some pics. Click for BIGGER.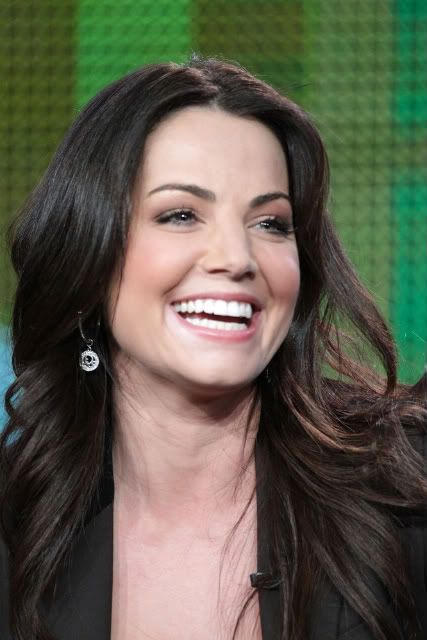 Erica Durance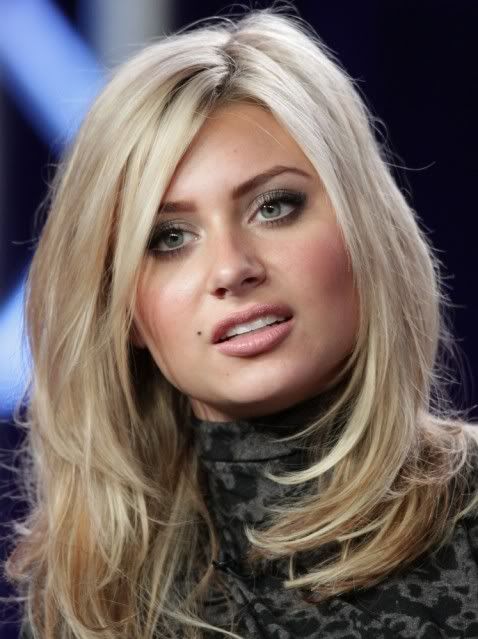 Aly Michalka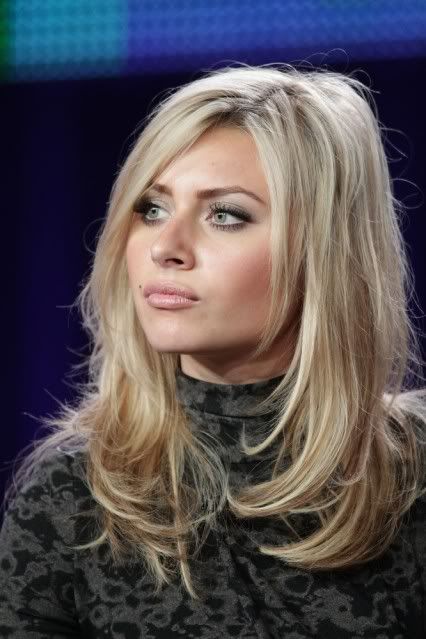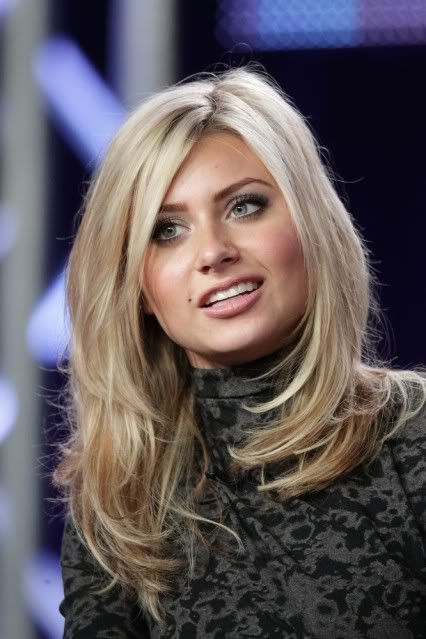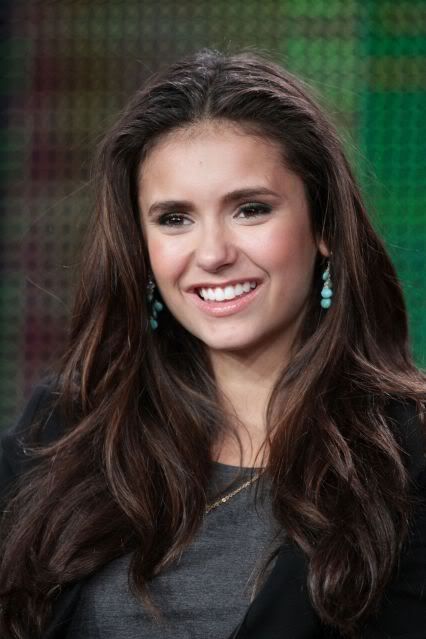 Nina Dobrev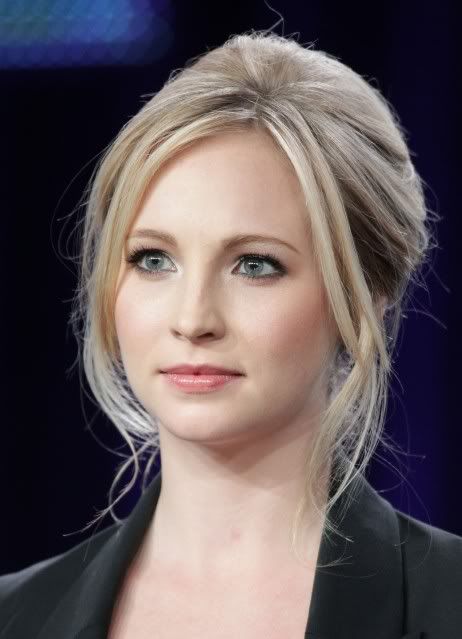 Candice Accola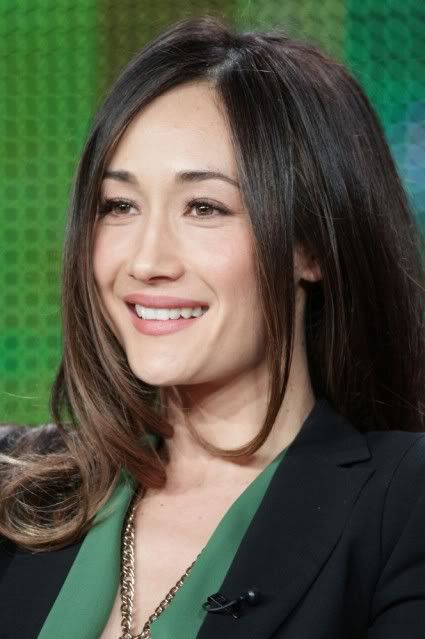 Maggie Q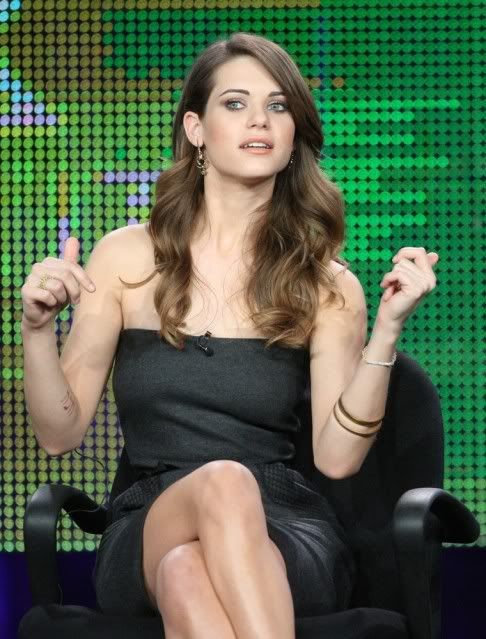 Lyndsy Fonseca

Pics in this post are courtesy of

Getty Images

,

Candice Accola Web

,

Nina Dobrev Network

,

OSCK

, and others as noted, with my thanks! The file name for each image includes the name of its source.




If you want to cut right to the chase, read Maj Canton's complete transcript of the panel at TV Tango

HERE

.

Or, if you just want to hit the highlights, Vlada Gelman from Staying In has a nice recap

HERE

. My favorite part is when everyone starts talking about Tom Welling:

"My character is just very instrumental in propelling that mythology," Durance vaguely teased about the rest of this season of Smallville. Lois will also play a role in "seeing Superman do what everybody wants him to do. And that's pretty much all I can say, but he looks good doing it." The comment got a laugh from her co-panelists, who seem to have crushes on Tom Welling. "He's cute," replied Fonseca, who also got excited about Lois and Clark's engagement. Michalka would also like to see more of Welling – on the set of Hellcats, which he produces. "He's never on our set because he's with you guys," she said. "We are, like, "Tom, can you come see us do cheerleading stunts?' He's like, 'Yeah. Sorry. I'm busy.'" "How come Tom doesn't come visit us?" replied Fonseca. Answered Maggie Q: "Because we are in Toronto. We don't have Superman."




A sampling of tweets from the journalists and publicists who attended:

★ Carina MacKenzie from Zap2it -

@cadlymack



So, I've said this before, but Erica Durance is stunninggggg.

Watching Tierney interview Maggie Q, who basically seems like the coolest person ever ever ever.

Neither Nina or Candice had any idea they'd eventually play vampires.

Erica almost started crying during a funny scene with AMack because she was afraid it'd be the last one.

Maggie Q [says her fave kickass woman is] "Lynda Carter! I was too poor to afford underoos so I used to make her outfit out of paper."

"We can kick ass, we can cry, we can be the femme fatale, we can do it all, and at the end of the day we still get the guy." --Erica

Erica says the "plethora of amazing people" help her with the stunts and kicking ass. "Breathe, Erica. Have fun."

"It's called kickass because it's women who are okay with being the way they are. Stand up for their friends, stand up for each other." Nina

So much pretty in one place!

Aly: "I think Marti's kicking ass in different ways than these women. You're actually kicking ass, I'm like cheer-kicking ass."

Lois is changing a little more to be the support and lift Clark up, so HE'S the one doing the ass-kicking now, Erica says.

Maggie Q says Lyndsy is "incredibly good at everything she decides to do."

Full on Erica Durance girl crush.

Candice says finding a man that can be confident to stand next to a woman [who] is sure of herself is important.

"A guy who doesn't like a tough chick is a loserrrrrr," says Maggie Q.

When Maggie had to fight 15 people: "I thought I was going to die. I was welling up a little bit, like dude, I don't know if I can make it."

Coming up on Hellcats: Marti gets kidnapped by the squad and has to do a suicide drop off the balcony in the gym.

"It was cool because I got to be on wires, and I was like please can I not be on wires!"

She eventually got to do the free fall without the wires. The bases caught her - she trusted them, and she knew they were there for her.

Now that they've played kickass women, they feel more powerful in real life. "I'd kick their ass!" Nina says. You go guuuuurl

Marti's going searching for answers about her father, trying to find "something to give her hope that maybe he's alive," Aly says.

Aly just gave us so so so much information on the next few Hellcats eps. Too long to tweet.

Superman will do what everybody wants him to do. "He looks good doing it," Erica says.

Everyone else on the panel is annoyed that Tom Welling isn't hanging around their sets.

Because I am awesome, I'm posting my Erica Durance interview tonight. You're welcome, internet. Tomorrow I'll have a social life. I swear.

Read Carina MacKenzie's in-depth, scoop-filled interview with Erica Durance at Zap2it

HERE

!




★ Eric Goldman from IGN -

@EricIGN



Hey, we're all getting an exclusive Smallville poster! Shows Clark - with his shadow wearing a cape.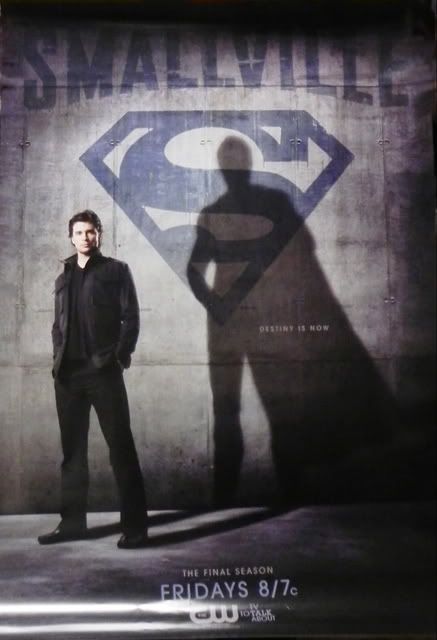 @fallenstar88 (via

Smallville Buzz

)

CW's departing president Dawn Ostroff introduced as "original kick ass woman." Says Ostroff, "I've been called worse - by some of you."

"Very very wonderful surprise" - Candice Accola on her character's evolution.

"As Elena, I hope I don't kill myself as Katherine. See, it's confusing to be in my head." Nina Dobrev on her character hating her character.

Both Candice Accola and Nina Dobrev name Lucille Ball as an inspiration

"Lynda Carter, forget it" - Maggie Q on her easy "kick ass" inspiration. "I have all the seasons [of Wonder Woman]

Erica Durance names Lucy Lawless from Xena as a kick ass inspiration and all the girls go, "Yeah!"

"I grew up taking dance classes and that's been the most helpful in the stunt work. 5, 6, 7, 8 and punch!"-Candice Accola

Lyndsy Fonseca also says dance background helps her with Nikita action scenes.

"That's why I like playing Lois. She's flawed, she's a little bit of everything. She dusts her boots off and she keeps going."-Erica Durance

Maggie Q talks about people who are "over-zealous" going into a fight scene. Says it's about "being smart and body capable."

Maggie Q says Lyndsy Fonseca is picking up fight training really quickly - "quicker than I did"

"I think a guy who doesn't like a tough chick is a loser" – Maggie Q

[Maggie Q] is awesome

Maggie Q talks about fighting 15 people in mid-season Nikita finale. "I thought I was gonna die." (man, that scene was cool)

"Alex is balancing going on division [missions] and helping Nikita out. The show changes for the better" -Lyndsy Fonseca on Nikta's future

Erica Durance says only 7 episodes left to shoot on Smallville. We'll "Hopefully see Superman do what everybody wants him to do."

And that's a wrap, folks! Going to "Kick Ass Women" cocktail party now - and getting my Smallville poster!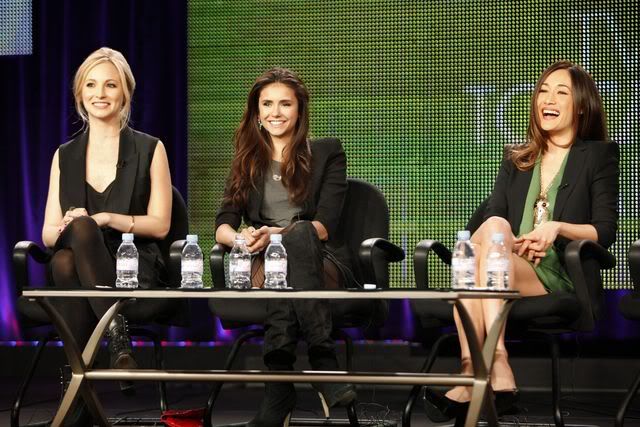 ★ Matt Mitovich from TVLine -

@MattMitovich



Woohoo - we're each getting an exclusive Smallville final season poster. It's Clark, but his shadow on the wall is Superman with cape.

"We have ladies who have kick-ass attitudes, kick-ass moves, kick-ass style, and those who just kick ass."

Erica Durance says Smallville's final season is "pretty bittersweet," just shot her last scenes with Alison Mack.

Hellcats' Aly Michalka is going to set the bar for using the phrase "kick-ass" on this panel.

Examples of kick-ass women mentioned by panel: Bond girls, Lucille Ball, Lynda Carter, Audrey Hepburn, ED says Lucy Lawless (draws cheers).

Nikita's Lyndsy Fonseca just clapped at a reference to Smallville's Lois being engaged to Clark.

Much admiration going on for Aly Michalka's guns (biceps).

Aly Michalka says Hellcats' Marti will go searching for answers about who her father was. Hopefully, he was kick-ass.

Much gushing among all the ladies over Tom Welling. "Clark is CUTE" coos Fonseca.

Durance says "hopefully [we'll] see Superman do what everybody wants him to do. And he looks good doing it!"

OK, off to CW cocktail party....

Want romance? SMALLVILLE EP Brian Peterson says there's an "UNBELIEVABLE" Clark/Lois scene in the Jan. 28 return.

Smallville EP K Souders re finale: "With the amount of stuff we have to lock down for that episode, the title is the least of our problems"

Matt sums up the scoop from Brian and Kelly for TVLine

HERE

.

Matt sits down with Erica Durance for a wonderful, in-depth interview

HERE

. I love how she describes her working relationship with Tom Welling:

We have always had a lot of fun working. I don't want to speak out of turn for him, but there's a way we both approach work and how we feel about it. There's a witty rapport, and you're lucky when you meet someone with a similar way of thinking. You always hope you're contracted to work with somebody who's safe, so that when you have to be open they work with you and not try to sabotage things. A lot of actors try to sabotage other actors and that's sad, because then you're never going to get that beautiful scene. Actors will in their mind want to "steal the scene," and the problem is that means the scene didn't work in the first place. But Tom and I have a similar perspective — and we have a lot of fun, a lot of laughs.




★ Alan Sepinwall from HitFix -

@sepinwall



If we all drank everytime a Kick-Ass Woman of the CW said "kick-ass" on this panel, we would have all died 20 minutes ago.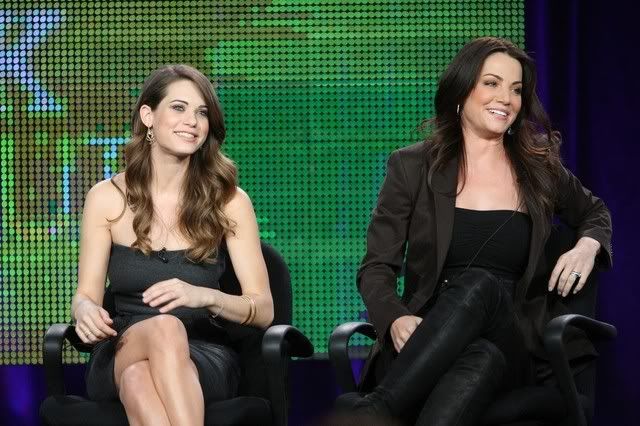 ★ Danielle Turchiano -

@danielletbd



Erica says she has learned to not take herself so seriously.

Aly says it's fun to bring her own sense of style to Marti. She is kicking ass in a different way than the other woman; it's not literal.

"There's a difference between knowing how to fight and how you fight on-screen" - Maggie Q. It's all about being smart & body aware & safe.

"I think a guy who doesn't like a tough chick is a loser. It's like, man up!" - Maggie Q FTW

Lyndsy says if she stopped and thought about how tired she was on set, she'd never get through.

"If you really love what you do, you just do it. You don't really think about 'Oh God, I'm exhausted'" - Lyndsy Fonseca

Aly Michalka says she has guns. Not arm guns. She goes to the shooting range on the weekends she's in LA.

"He's never on our set because he's always with you guys. We're always like 'Can you come watch us do cheerleading?'" - Aly re: Tom Welling

Read Danielle Turchiano's recap of the panel

HERE

, and her follow-up article on the spoilers that were revealed

HERE

.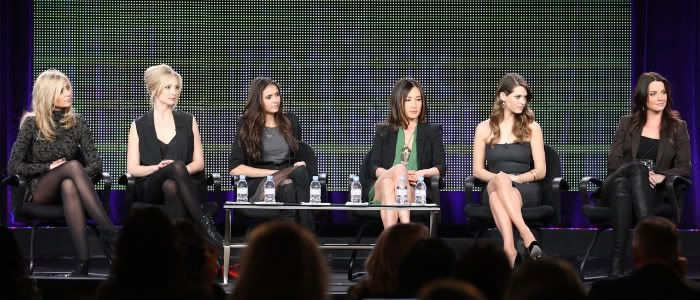 ★ Daniel Fienberg from HitFix -

@HitFixDaniel



Oooh. We're getting exclusive "Smallville" posters. This totally makes up for the car-free Oprah panel.

Dawn Ostroff makes a brief appearance. I promise I'll let you know if "Veronica Mars" is coming back.

The Kickass Ladies of The CW appear to have settled on a right-leg-crossed-over-left formation.

Maggie Q's story about playing Wonder-Woman as a child is quite charming.

This Kickass Women of The CW panel is gonna be followed by The Sexual Harrassment Seminar of the Viacom.

"I think I'm like cheer-kicking ass. That's kinda kicking ass, but different," admits Aly Michalka.

Maggie Q feels like a reporter isn't giving enough credit to their effort/preparation. Ass-kicking imminent?

"We're in a tough category in terms of being believable in this genre," observes Maggie Q. She's smart.

"I think a guy who doesn't like a tough chick is a loser." - Maggie Q, likely to be the panel's most-tweeted line. [It is!]

Aly Michalka has guns and Aly Michalka also has guns. Don't f*** with Aly Michalka.

Aly's sister AJ will be showing up on "Hellcats" this spring. I hope she doesn't interrupt the ass-kicking.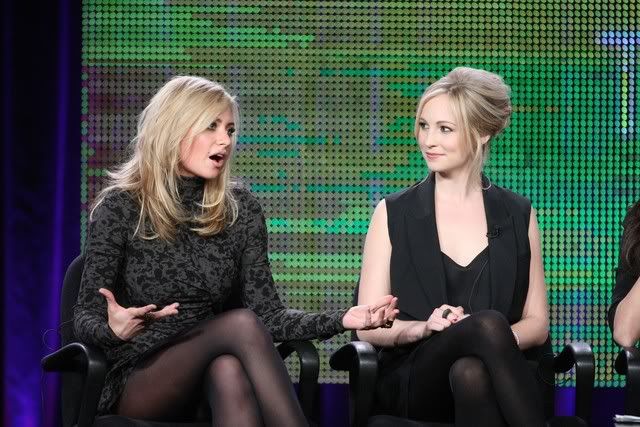 ★ Maggie Furlong from AOL TV -

@TheTVShowGirl



Hellcats star Aly Michalka says there'll be more singing on show w/ sis AJ guesting. Doing 2 Rolling Stones songs, incl Wild Horses.




★ TV Tango -

@TVTango

[tweeting from the party after the panel]

Kelly Sounders on Chlollie "Yes there will be some skin shown." When asked about a possible love scene.

Erica Durance says that when she leaves the set she wants to take her name plate and a Blur jacket!

Margot Kidder called Erica Durance after her first time as Lois and told her she, "Kicked it out of the park."

I asked Erica about what she wanted for Lois at the end of the series, she almost started to cry "I want Lois to be happy with who she is."

When I asked if Darkseid would become a manifestation, Kelly Sounders said, "Yes he will manifest."

Kelly Sounders says that they're hoping Allison comes back for the Series finale

"Yes there will be a big event," (Kelly Smiles) Kelly Sounders says in response to if Lois and Clark will get married.

Erica Durance said she wants Lois to "Fly, get married, kick-ass and be happy," this season.

Kayla Grosse from TV Tango recaps everything Erica and Kelly shared with her

HERE

.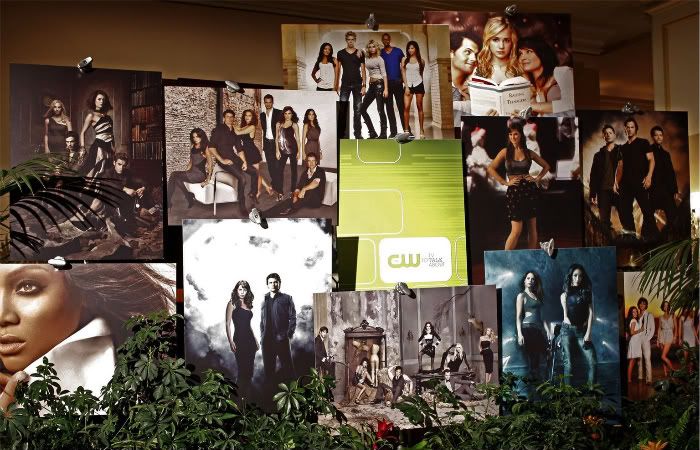 ★ Judy Yam, CW Publicist -

@HeyJude012



Kick-Ass starting....NOW! Wow this is one hot panel!

Seriously, Erica's boots are RIDICULOUS! Need to find out where she got them.

Kick-Ass girls!! Shucks, didn't get the boots.



@HeyJude012

★ Suzanne Gomez, CW Director of Publicity -

@Chico6



With @skesser watching CW's Kick-Ass Women panel! Woot!

umm do you not see Erica's awesome thigh hi leather/suede boots? Prada and I'm in serious covet mode.

Finally done with TCA. Time to start pajama party with Erica. Room service time!

Good day today. Maggie Q is my new idol.

Ok kiddies. With Erica. You got 5 mins. Whatcha got for her?

Q: Does Erica own any Superman attire?
she says yes, Superman boxer briefs!

Q: Erica's favorite scene to shoot so far this season?
she says she can't pick one because she has fun all the time!

Erica says thank you so much for all the love and good energy!

Sorry guys. Food came and now we are exhausted. Long, crazy fun day! Erica says thank u!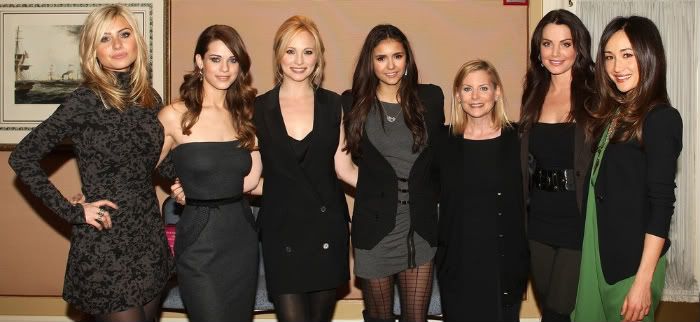 ★ Susan Kesser, WB TV Publicist -

@skesser



Aaaah! Erica Durance reunion. Can't even handle all of her awesome.

Erica's wearing kick-ass boots!!

Had such a wonderful time catching up with Erica Durance & @Chico6. Smart, funny, fearless... Total kick-ass women!




Other interviews and recaps:

Jenna Busch talks to Erica Durance for Newsarama

HERE

.

Watch a video interview with Erica Durance from Kristin Dos Santos of E!Online's Watch With Kristin

HERE

. Erica calls Tom "somebody who looks better than you in the makeup trailer in the morning." :)

Read about Kristin's chat with Nina Dobrev

HERE

, and watch the video

HERE

.

Jenna Mullins, also from E!Online's Watch With Kristin, recaps the panel

HERE

.

Natalie Abrams from TVGuide.com asks Brian Peterson and Kelly Souders if we'll see a Lois and Clark wedding on Smallville

HERE

.

Shannon Vestal from BuzzSugar talks to Candice Accola

HERE

.

Jim Colucci from Wetpaint makes the rounds at the party after the panel, talking to Aly Michalka

HERE

, to Maggie Q

HERE

, to Lyndsy Fonseca

HERE

, and to Kevin Williamson in a two-part interview

HERE

and

HERE

.

In addition to the recap linked above, Vlada Gelman from Staying In also interviewed Nina Dobrev after the panel. Read her post for the Los Angeles Times Show Tracker blog

HERE

.

Daphne is a writers' assistant on The Vampire Diaries who also happens to be a huge Erica Durance fan. Read her BTS account of the day

HERE

.

Pics from the cocktail party that immediately followed the panel. I think Erica must have been swamped with interviews when these were taken.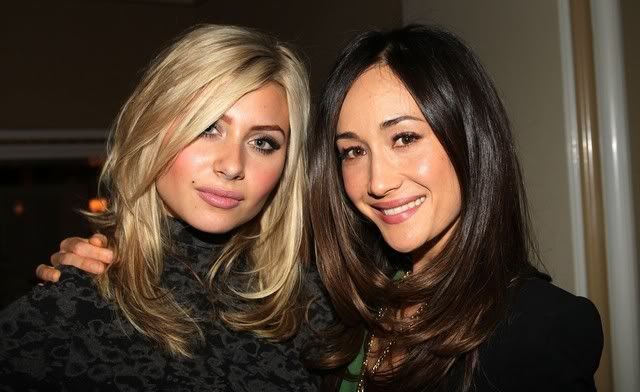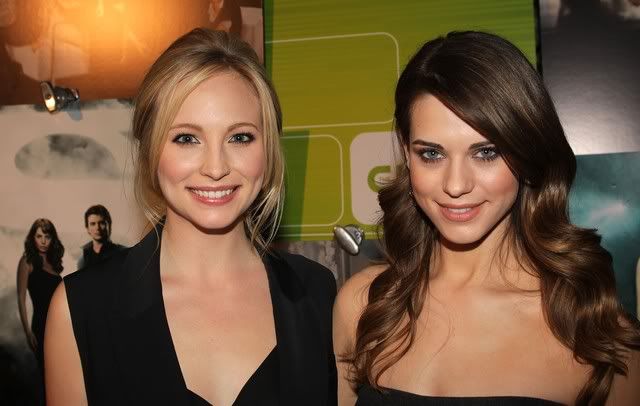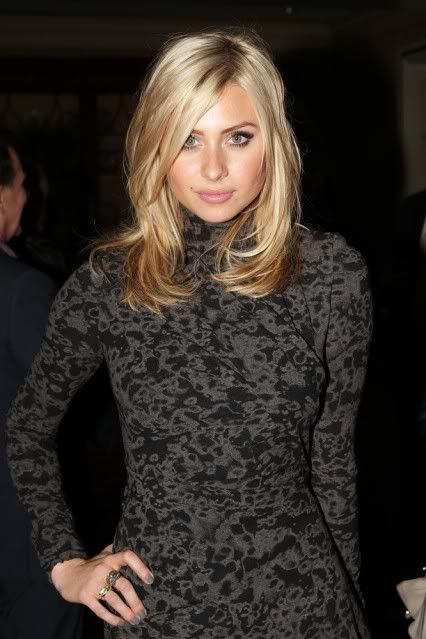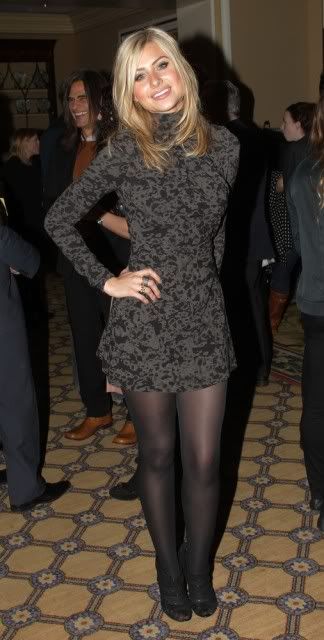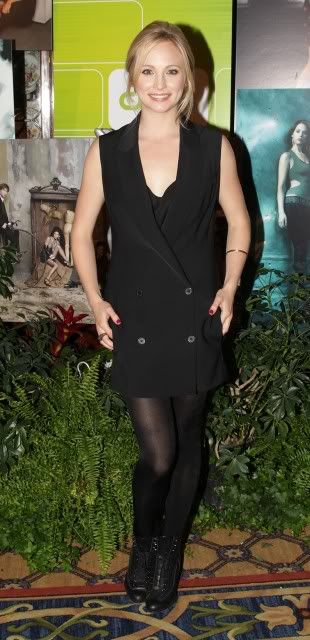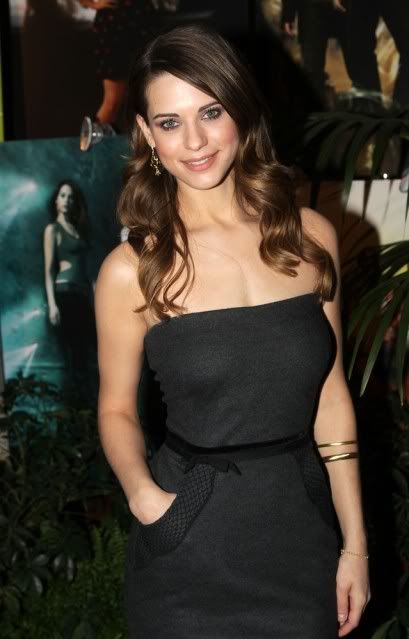 ETA: More pics!

For all the images of Erica at the panel you see here and many more, all in glorious HQ, check out
rkc_erika's wonderful pic post

HERE

! ♥

Just Jared posted 20+ pics of Maggie Q and Lyndsy Fonseca at the TCAs

HERE

, and Just Jared Jr. posted pics of Aly Michalka and Nina Dobrev

HERE

.