InnerSPACE did a segment on Smallville's 200th episode, and the fabulous
el_elle_8
uploaded it to YouTube for everyone to see! Includes very spoilery clips from Homecoming.
Clark in that crown! I'm dying! Doesn't that make you want to watch all the other Homecoming clips again? Here they are:
BTW, I'm taking a break from Brian and Kelly, so I won't be linking to any of their interviews for awhile.
Sorry these are late, blame the post office. :) Smallville and Hellcats scans from the October 18-24, 2010 issue of TV Guide. Click for BIGGER.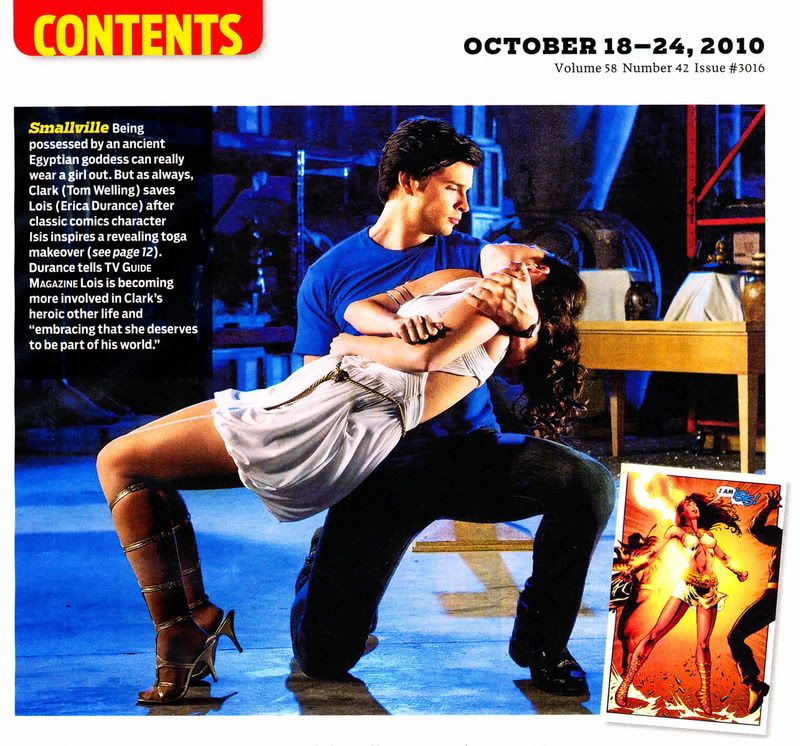 Tags: scans, smallville, space, spoilers, sv200, tv guide, youtube