The cast of Hellcats live-tweeted during the west coast broadcast of the show last night! I saved a sampling of their tweets for anyone who might have missed it. Matt Barr doesn't have a Twitter account, so the CW set up a temporary one just for last night. He actually tweeted during both the east and west coast broadcasts, and he seemed to have fun. Who knows? Maybe we'll see him on Twitter again soon. :)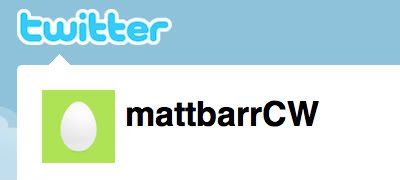 East coast broadcast:

So I knew the day would come Ya'll: This is Matt Barr, aka. Dan Patch, from Hellcats, and this right here is my very first Tweet ever!

Not longer a twitter virgin. Feels pretty good Ya'll! Yeah so ill be on here during the east and west coast airings.

I'll get better at this yall. Hang with me, I'll learn.

yeah Derek was a blast to play. But Dan's good dude. I like him. Although, im sure we'll see his dark side one of these days! ;)

Thanks for watching my stuff. More to come!

Everyone in the cast has a crazy sense of humor. We like to play jokes on one another. I like laughing

Its fun messing with Ashley because she's easy to prank. Im thinking of one for tommorows filming right now.

Love Davanna! Why not. What shall we name our kids?

Hellcats yall!!

Friday night lights rocks because it shoots in my home state of Texas! Gotta love Texas Ya'll!

I've always wanted to make movies. The 7 year old dreamer in me never grew up. If you have a dream, just jump and go for it! Period!

Im very single

hey ya'll im not gonna lie, this fun chatting with you guys. Im digging this twitter thing

Gotta take a break guys. Im going over to Aly's place to watch the show. I';ll jump back on when im there.

P.S. Thanks for watching Hellcats ya'll. You're the fans, im the actor, and together we make hit show! So here's to us!

West coast broadcast:

Hey ya'll. Its true, im twittering. Lets watch some Hellcats!

Kissing Ash.......Lets just say she's a pro

Looks like Dan bit off more than he could chew. These girls are tough, huh?

* * *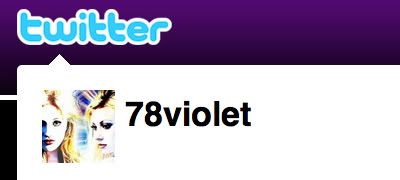 watching the show right now with @mattbarrcw what do u guys think so far?

if i were a student i would probably major in Interior Design.

the wishbone necklace is something the shows wardrobe stylist found! I thought it symbolized a sense of hope to Marti's character

Enjoy playing the guitar or the piano more?
I love both instruments because they bring different inspirations to songwriting, but the piano will always be my first love

we dont get alot of time to learn the routines. anywhere from a day to 5 days. totally depends.

Thanks u guys for watchin tonight:) here's a lil photo of me and Matt hangin out during the show. Xo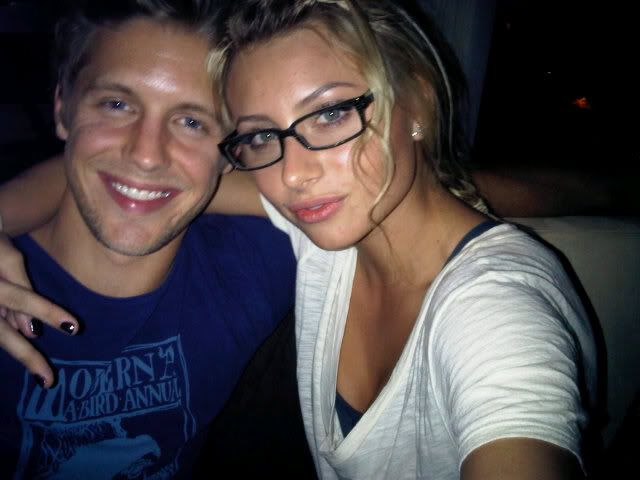 * * *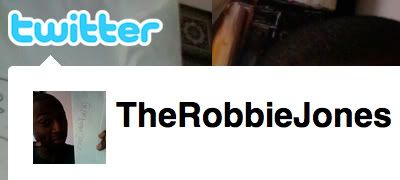 As my mom likes to say... "Heaven-Cats" is on again tonight! lol

I'm tweeting live tonight during HELLCATS! Holla at me!

Watching HELLCATS right now... It's getting interesting...FIGHT FIGHT!

FIGHT FIGHT FIGHT!!!!

"Dude... you're Yoko..." Hellcats line of the year.

Will we learn more about Lewis's background?
We sure will... Sooner than you know... Next episode...oops did i just say that :)

RT @heatherhemmens I was really trying to hit him! Robbie makes me mad sometimes....lol ;-) --> I love u too Heather!

Like filming in Vancouver?
I Luv it out here

WOW!!!!! That Bid Video routine was FREAKIN AWESOME! Great job! @ashleytisdale @heatherhemmens and @78violet !!! WOW!

Will YOU sing on the show?
Maybe so...

CONGRATULATIONS to my castmates on another AMAZING episode! I love u guys. To EVERYBODY HERE, Thanks for sharing this with us! Much Love!

* * *

Heather was definitely the master tweeter of the group! Her fingers must have been flying!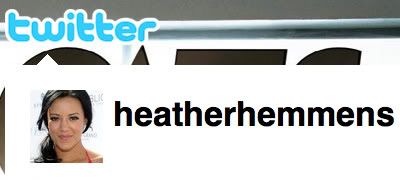 oooh snap! Another Hellcat fight with the Helldogs...

What went through your mind during the water bottle scene?
I was really trying to hit him! Robbie makes me mad sometimes....lol ;-)

You were totally amazing in episode 4!
Thanks so much! That was a very special episode for me to show more of Alice, I loved being able to do that xo

The hardest thing you've had to do on set?
Staying away from the catering table when the dessert is out!

I hope we do meet Alice's family to show her backround more, but i don't know if/when

The best thing about playing Alice is always being the center of the conflict on the squad...so fun!!!

Will Alice and Marti have a throwdown?
Not if, but when!!

Favorite character?
I love Marti's mom, Wanda. She's Hilarious!

Your brother should make a cameo on Hellcats! Who's with me?
I'm with you!!

Is Alice really mean, or just misunderstood?
Misunderstood! Always!!!

Are you a good singer?
I'd like to think so ;-)

If you could play any other character, who would it be?
Red Raymond ;-)

Did you have to dance for your audition? What song did you pick?
They picked the song, but we had to dance our butts off! So scary!!

Best way to get into shape?
Develop good eating & workout habits!

Celebrity crush?
Conan O'Brien!!

Best advice for people who want to work in the film business?
Work hard and then work harder!! Study your craft!

Favorite part of Halloween?
Scaring the beeeezus out of my mother ;-)

You're so social and friendly! Total opposite of your character!
Thanks for noticing! I'm not mean like Alice, contrary to popular belief! lol thnks

Favorite line from the show so far?
"And if I'm not content dating a one-armed zealot?" Savannah, ep. #4

We are incredibly proud of our show, thank you guys so much for supporting it!! Goodnite xoxo

* * *