Smallville and Supernatural are featured in TV Guide's October 11-17, 2010 issue. I think scans have already made the rounds, but of course I always have to make my own. :) Damian Holbrook, who pretty much single-handedly ensures that Smallville gets lots of love in TV Guide Magazine, wrote a full page article on the upcoming 200th episode. Click for BIGGER.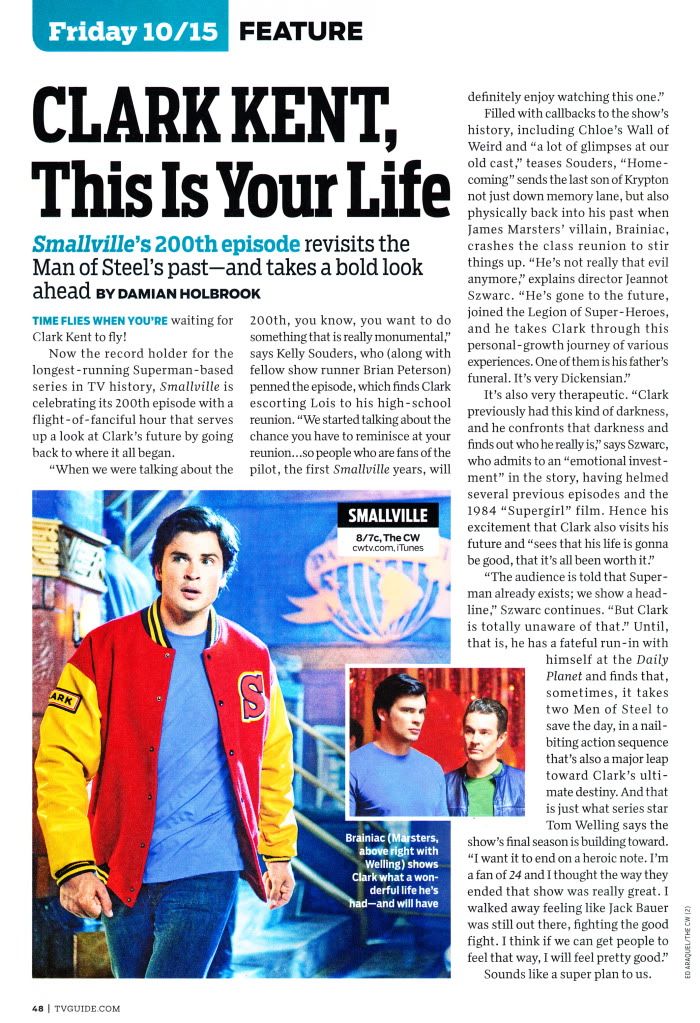 Jensen Ackles earned a shout out for his first foray into directing with next week's episode of Supernatural.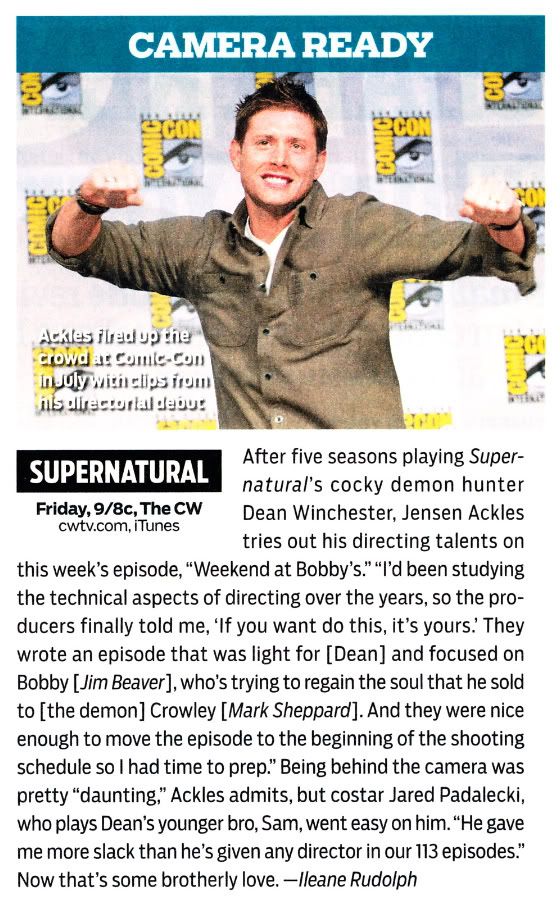 And just for fun, here is another vintage Tom Welling interview, from the July/August 2002 issue of Dreamwatch (#94). I've heard the story about the hotel pool he tells (he's so charmingly self-deprecating!), but I've never seen the article before. Click for BIGGER.




Clickable thumbnails of the article.