The CW has posted the Supergirl promo they showed at the end of Shield on YouTube, and a clip from the episode as well.
Smallville "Supergirl Preview":
Smallville "Supergirl Preview Clip":
Carina MacKenzie interviewed Allison Mack and Justin Hartley on the red carpet at Smallville's 200th episode party. Justin talks about how Oliver's life will change when his identity as Green Arrow is no longer a secret. See the video and read additional quotes from Brian and Kelly at the Zap2it site
HERE
.
I don't know if you guys are familiar with
Replica Props
, but you should totally check them out if you're not. Just like the name says, they make replica props from Smallville that are officially licensed by the show (and often cast from the originals) and are very cool. I'm partial to their Kryptonian artifacts myself. :) Their latest offering? Clark's new leather jacket from Shield, made by the same company that made the original for the show! The best part is that they posted pics! Here is one from their site: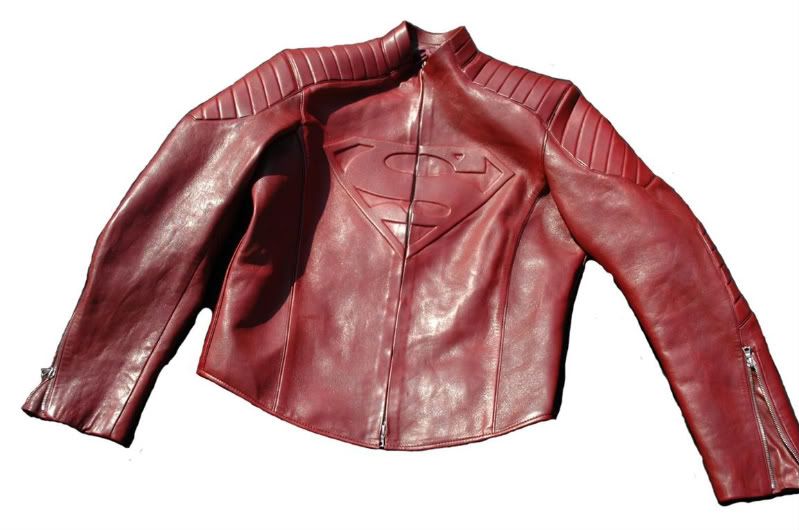 See more pics and details on how to order
HERE
. It will only set you back $2,500. :)
Tags: allison mack, interview, justin hartley, promo, smallville, spoilers, youtube, zap2it