I've been offline for the past two days, and I can't believe how much Smallville news was waiting for me when I came back! I think everything is old news by now, but just in case you missed any of it, here is what I found. Thanks so much to
@sv_awareness
on Twitter for filling in the gaps and telling me about anything that my usual haunts and Google Alerts failed to turn up!
1) KTLA has posted lots of video interviews from the Smallville 200th episode party!
Tom Welling:
Erica Durance:
Brian Peterson and Kelly Souders (with questions by Tom Welling!):
Justin Hartley:
Cassidy Freeman:
Keri Lynn Pratt:
Lindsay Hartley:
Allison Mack:
David Nutter:
Peter Roth:
SOURCE
2) Zap2it also did red carpet interviews at Smallville's 200th episode party.
Tom Welling:
Erica Durance:
SOURCE
3) Erica Durance talked to Eric Goldman for IGN. Read the interview
HERE
.
4) Cassidy Freeman talked to Natalie Abrams for TVGuide.com. Read the interview
HERE
.
5) Keri Lynn Pratt, who plays Cat Grant in tonight's episode, Shield, talked to Jenna Busch for Newsarama. Read the interview
HERE
.
6) Keri talked to MovieWeb. Read the interview
HERE
.
7) Keri talked to R.J. Carter for The Trades. Read the interview
HERE
.
8) Laura Vandervoort talked to Brian Truitt for USA Weekend. Read the interview
HERE
. And then watch this exclusive clip from Supergirl!
9) Brian Peterson and Kelly Souders talked to Diane Panosian for The Flickcast. Judging by the content, I think this interview was conducted at SDCC, so you won't find any major scoop in it. The only reason I'm including it is because BP says, "Well, obviously there's kind of a final beat with Black Canary and the Green Arrow that we would love to kind of hit," and I wonder what that means for how they will leave Oliver and Chloe at the end of the series. Read the interview
HERE
.
10) Dean Cain talked to On The Red Carpet, and the subject of Smallville came up. Watch the video interview
HERE
.
11) Canada's SPACE channel interviewed the Smallville cast and crew at the 200th episode party. Special thanks to
tasabian
for recording and posting this!
12) Full synopsis for Smallville 10x05 - Isis
FRIDAY, OCTOBER 22
"SMALLVILLE" — (8:00-9:00 p.m. ET)
"Isis" (CONTENT RATING TBD sptv050769) (HDTV)
LOIS DECIDES TO TELL CLARK SHE KNOWS HIS SECRET — Lois (Erica Durance) decides to tell Clark (Tom Welling) she knows he's The Blur, but she accidentally activates an ancient artifact that transforms her into the Goddess Isis, complete with superpowers of her own. Oliver (Justin Hartley) and Clark reluctantly decide to ask Tess (Cassidy Freeman) for help with Lois...... meanwhile, after Cat Grant (guest star Keri Lynn Pratt ) witnesses Lois as Isis using her superpowers, she decides Lois is the Blur and sets out to prove it. James Marshall directed the episode written by Genevieve Sparling (#
#3X6005
).
SOURCE
13) And last but not least, these are my two favorites of the pics for the 200th episode, 10x04 - Homecoming, that were released today. Wow. Click for BIGGER.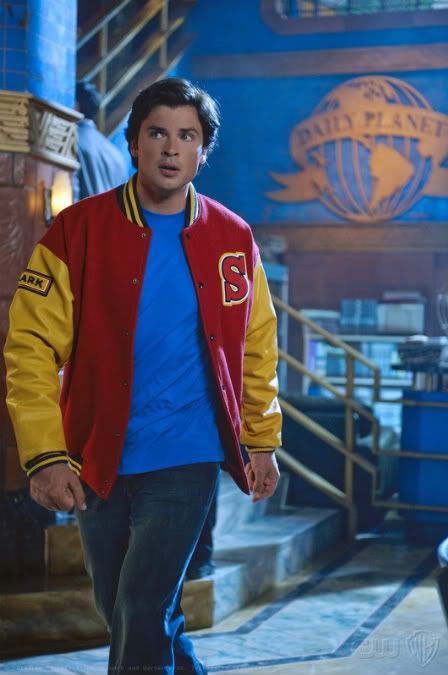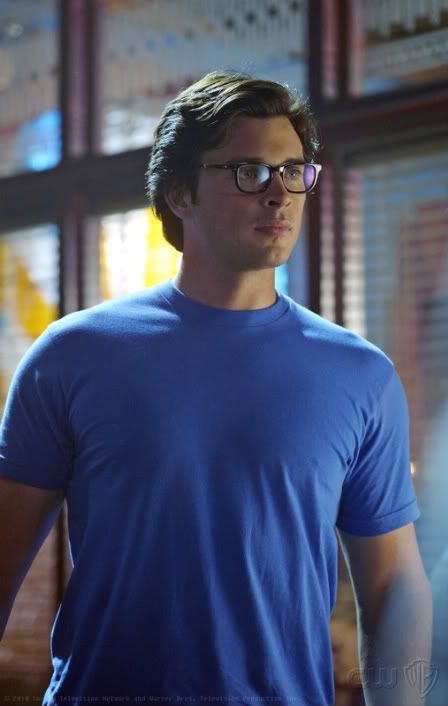 Guys, I was only gone for two days!!
ETA:
One more! :)
14) The TV Addict asked Keri Lynn Pratt their Top 5. Read her answers
HERE
.
Tags: eric goldman, flickcast, ign, interview, ktla, movieweb, newsarama, otrc, smallville, space, spoilers, trades, tv guide, usa weekend, youtube, zap2it