The September 27 - October 3, 2010 issue of TV Guide has several mentions of The Vampire Diaries.

Ian Somerhalder's charitable work in support of the Gulf gets a shout-out in The Guide: What's Worth Watching.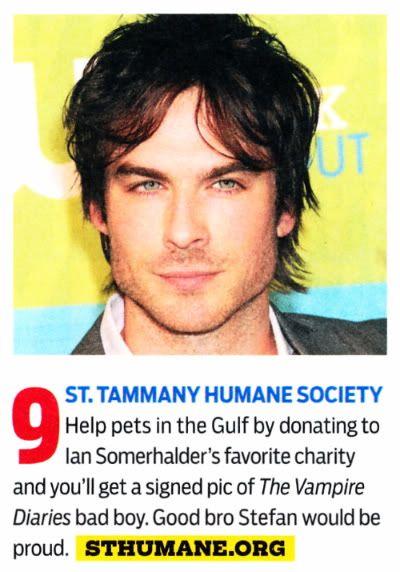 William Keck asks the cast what other creatures they'd like to see in Mystic Falls.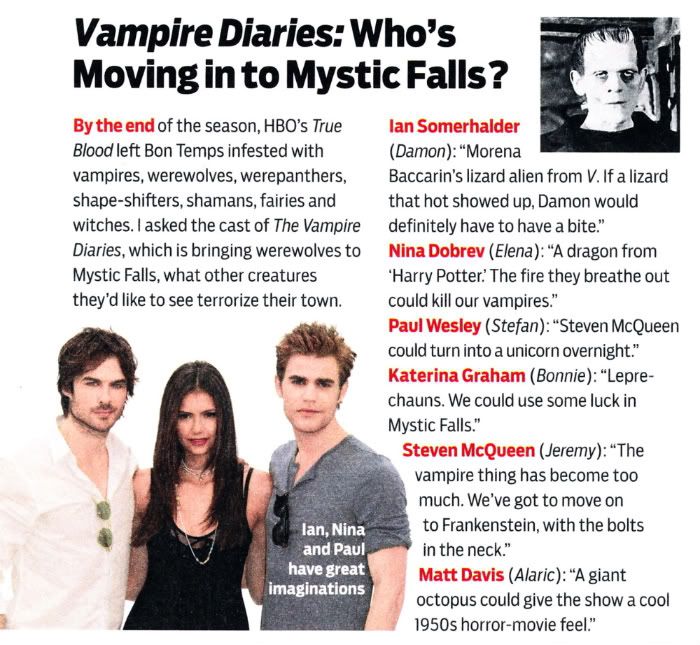 The show is featured in the Thursday Highlights for September 30, 2010.