The September 20-26, 2010 issue of TV Guide highlights Returning Favorites. Here are scans of the five shows I'm most excited to see back on my TV screen. Click for BIGGER.

Smallville returns Friday, September 24, at 8PM on the CW.




Supernatural returns the same day, at 9PM. My boys are back together again!




Clickable thumbnail of the full page with both Smallville and Supernatural:




The Vampire Diaries season premiere aired last Thursday, and it was AMAZING.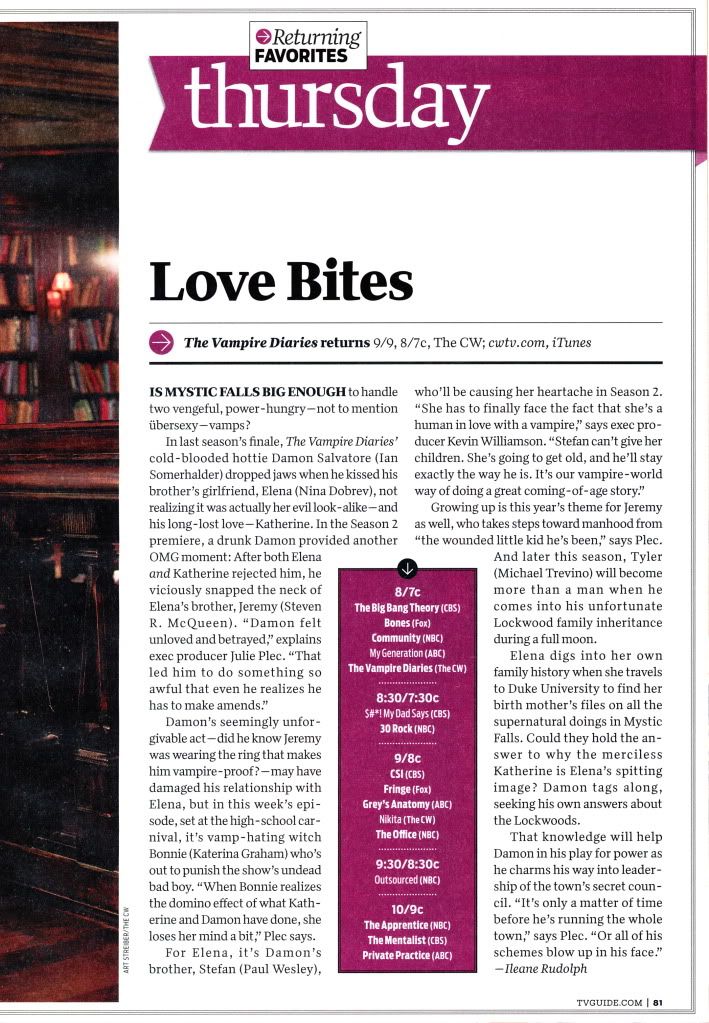 Fringe returns on Thursday, September 23, at 9PM on Fox.




The Big Bang Theory returns on a new night, moving to Thursdays at 8PM on CBS, starting September 23. Just what I needed, ANOTHER show to fit into my Thursday viewing schedule. I now officially watch NINE shows on that night!

TBBT was on the cover of TV Guide this week, with a 4-page feature story inside. Clickable thumbnails: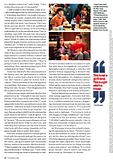 In other news, I can't stop watching this music video of Sky Ferreira's single Obsession, one of the songs included on The Vampire Diaries soundtrack, coming out on October 12, 2010.



And this is just too cute. Kristoffer Polaha from LUX and Robert Buckley from OTH being funny and utterly charming.



There is supposed to be a Smallville "treat" on E!Online this morning. Fingers crossed that it's an amazing new promo for S10!