The September 17/24, 2010 issue of Entertainment Weekly is their Fall TV Preview, and it's full of information about new and returning shows. Here is what they had to say about my favorite shows on the CW.

Nothing new about Smallville, but I'm always happy to see the show featured, especially with a pretty pic of Tom! Fridays at 8PM. Click for BIGGER.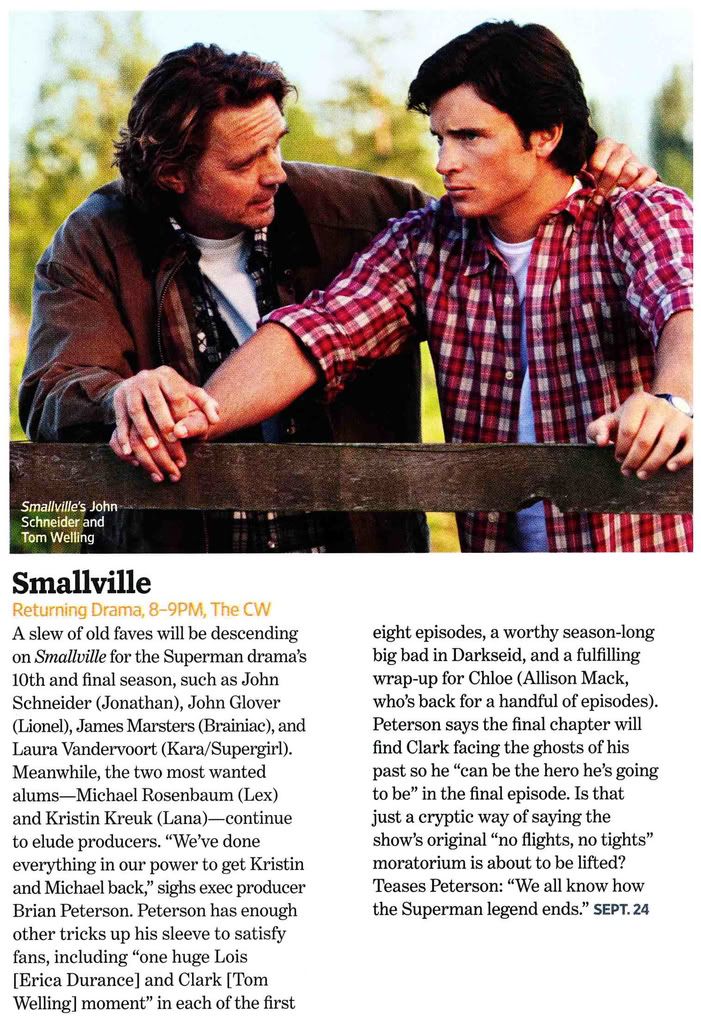 Is there anything we don't know about Hellcats at this point? :) Still, it's great to see Tom's new show rate a pic in EW's coverage, and it's one of my faves. Is that the moment when Marti first spots her mom at Qualifiers? Wednesdays at 9PM.




If I didn't know better, I'd wonder if Supernatural's Dean had been recast for S6, because that doesn't look anything like Jensen Ackles to me! Fridays at 9PM.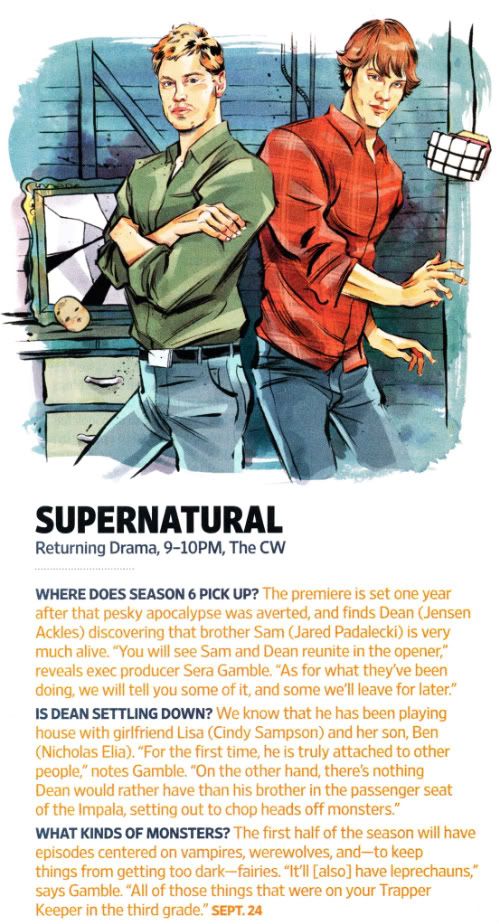 The Vampire Diaries scored two mentions. First, the show came in at #5 on The Must List. Click for BIGGER.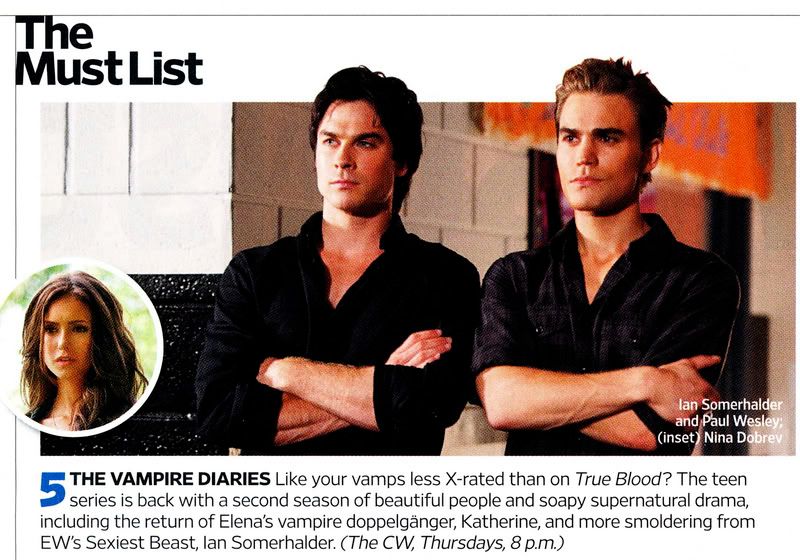 TVD was also highlighted in the fall preview section. Thursdays at 8PM.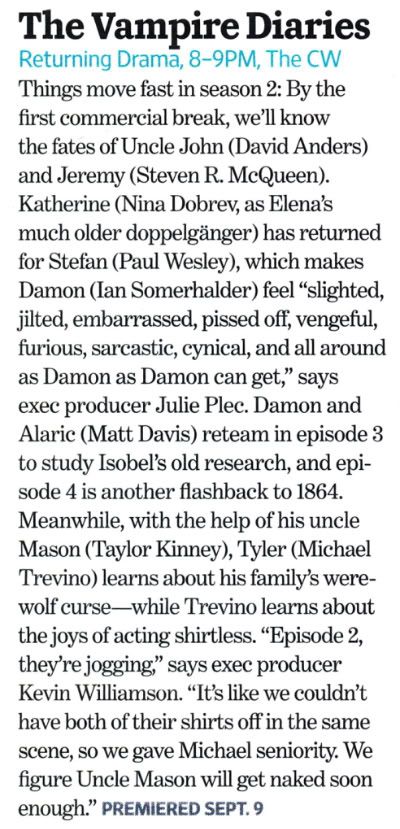 Finally, expect some big changes on LUX for S2. I'm intrigued! Tuesdays at 9PM.