On Sunday Aly Michalka and Robbie Jones of Hellcats made an appearance at
Supergirl Jam
, an all-female action sports competition featuring surfing, skateboarding, snowboarding, and inline skating. Olympic Gold medalist Nastia Liukin also attended.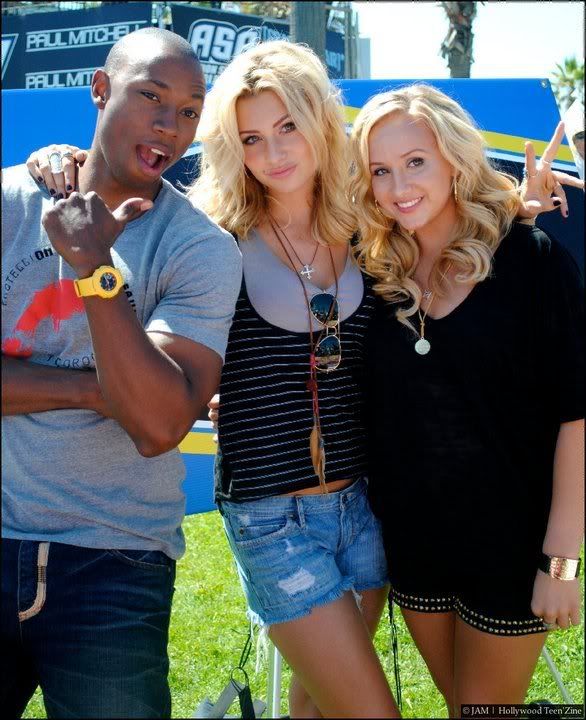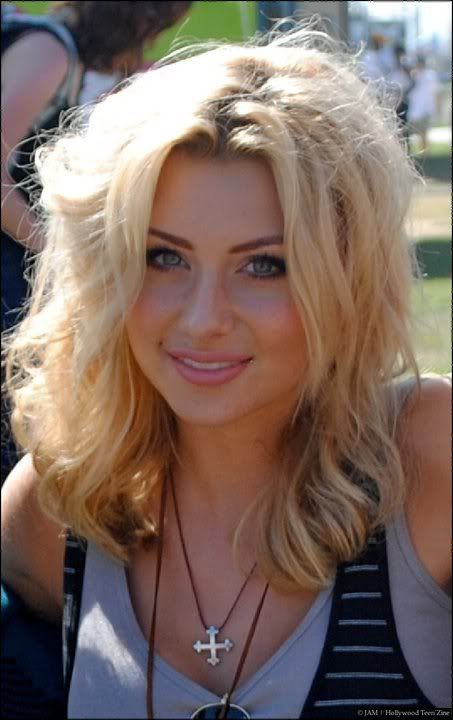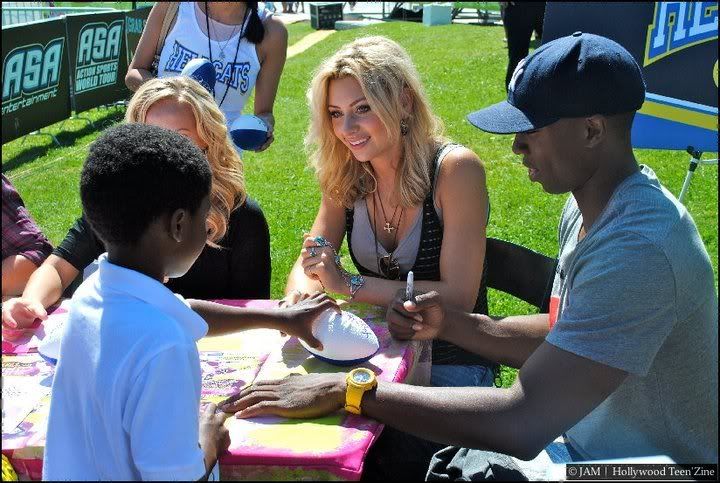 Pics courtesy of
Hollywood Teen'Zine
, with my thanks!
Pic courtesy of
Supergirl
, with my thanks!
Just Jared Jr.
caught up with Aly and Robbie at the event, and in Part 1 of their interview, Aly had this to say about filming Hellcats:
For the pilot, I actually twisted my ankle really bad. I'm fine now, but for a month I was icing my ankle and wrapping it every which way. In the dance section where Marti auditions or tries out for the team, I was actually wearing a wrap underneath my cargo pants. I just hurt my ankle like four days earlier so I conserved my energy and just decided to go out there and kill it. But that was a tough week.

[Ashley and I have] known each other for years, so it's great. It's an amazing experience to work with someone you just truly and genuinely enjoy being around. There's that comradeship on and off set as well.
Read the entire interview and see more pics from Supergirl Jam
HERE
.
Aly talks to
Hollywood Teen'Zine
about her newfound respect for cheerleaders:
Thanks to
Hellcats Fans
, we now have the title of the Hellcats pilot, and a synopsis of the episode:
Hellcats 1x01: A World Full of Strangers
ALY MICHALKA ("BANDSLAM") AND ASHLEY TISDALE ("HIGH SCHOOL MUSICAL") STAR IN A NEW COMING-OF-AGE DRAMA — Marti Perkins (Michalka), a law student at Lancer University, discovers that her scholarship has been cancelled and her well-meaning but irresponsible mother, Wanda (Gail O'Grady, "NYPD Blue," "American Dreams") has neglected to inform her. Broke and out of options, Marti realizes the only way she can stay in school is to win a place on the Hellcats – Lancer's legendary cheer squad – and the scholarship that comes with it. Despite a confrontation with the Hellcats peppy team captain, Savannah (Tisdale), Marti wins over coach Vanessa Lodge (Sharon Leal, "Dreamgirls"), makes the squad and is thrust into a competitive world unlike anything she has ever known. With her best friend Dan (Matt Barr, "Harper's Island") by her side, Marti navigates her new world as a cheerleader and Savannah's new roommate, while trying to avoid any interaction with squad member Alice Verdura (Heather Hemmens, "CSI: Miami"), who is instantly jealous when she realizes that Marti has caught the eye of Alice's ex-boyfriend Lewis Flynn (Robbie Jones, "One Tree Hill"). Allan Arkush directed the episode written by Kevin Murphy (#101).
Hellcats "Attitude":
Hellcats "Cheer Up":
This promo was playing this weekend on one of the big screens at L.A. Live, an entertainment complex next to the Staples Center in Los Angeles. Thanks to
Miss Tisdale
for recording it and posting it on YouTube for everyone to see! There was no audio. Hellcats "Jump":
Tags: aly michalka, hellcats, interview, supergirl jam, tom welling productions, twitter, youtube