Ausiello reports that John Glover is returning to Smallville! I don't know how they're going to pull off another dead character coming back, but I don't really care. JG is awesome.

Exclusive: 'Smallville' resurrects Lionel Luthor!
AUG 20 2010 12:05 PM ET
by Michael Ausiello

This may be the closest thing to a Michael Rosenbaum comeback we get, so enjoy it people: John Glover has signed on to reprise his role as Lex's late pa, Lionel, for multiple episodes during Smallville's 10th and final season, sources confirm to me exclusively.

Glover last graced the Smallville canvas at the end of season 7 when Lex pushed his father out a window to his death. (He appeared briefly in season 8 via archival footage.) The actor is booked for at least two episodes, both of which are expected to air in November.

Glover joins a growing list of Smallville alums rejoining the show in its final season. That list includes John Schneider (Pa Kent), Laura Vandervoort (Supergirl), James Marsters (Brainiac), and Michael Shanks (Hawkman).

Thoughts? Theories as to how Lionel will be brought back from the dead? Still holding out hope for a father/son reunion before The End? Hit the comments!



SOURCE



Other Smallville news from Twitter:




According to writer

Al Septien

, Smallville is shooting 2nd unit footage for episode 1x04, Homecoming, and 1st unit for 1x05, Isis, today. Stunts are sometimes shot by 2nd unit and directed by the stunt coordinator, so this helicopter scene could conceivably be for either episode. Al also confirmed that General Lane and Lucy will return in 1x07, Ambush, which will film next (out of order, to accommodate Michael Ironside's schedule).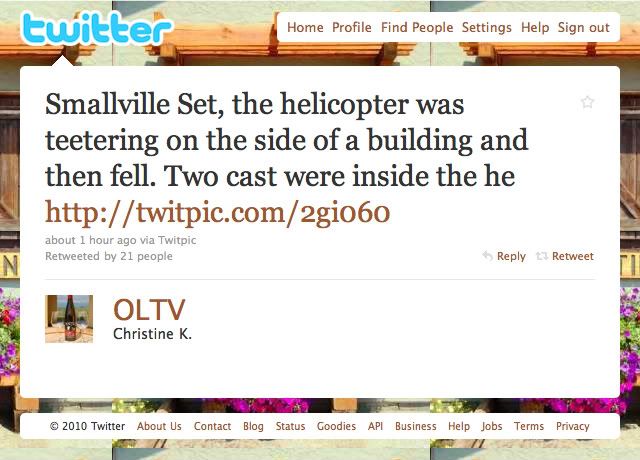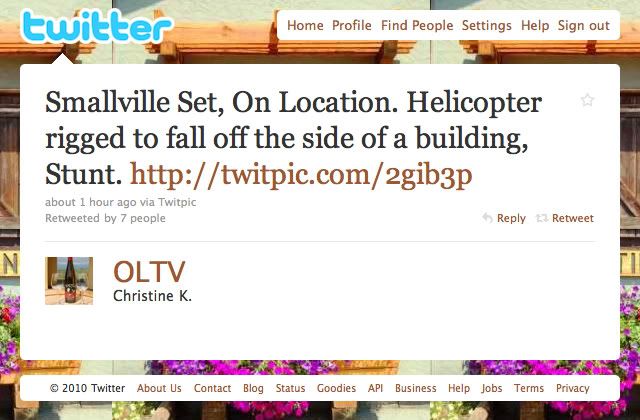 ETA: Damian Holbrook from TV Guide is in Vancouver visiting Smallville today! Check out his Twitter at

@DamianLovesTV

for tweets and pics from the set! He teased us with this tweet a couple of hours after the helicopter pics above were posted. Could he be referring to the same scene?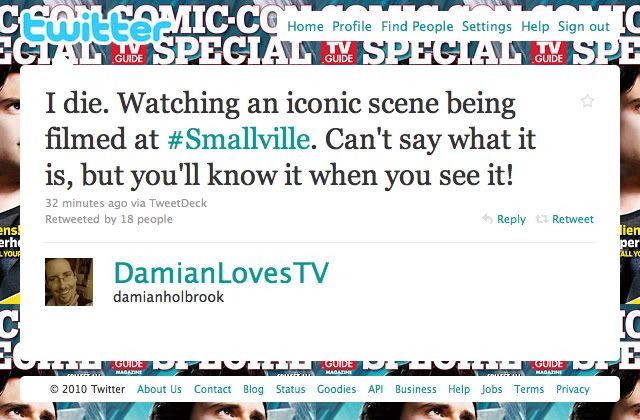 And I love this little tidbit from the friend of someone who was an extra in Homecoming. :)