One of my very favorite entertainment reporters, Eric Goldman, interviewed the Smallville crew at SDCC for IGN. I can't get the embed codes to work, so click on the names to watch at the IGN Video site. Tom's interview is to die for. :)

ETA: IGN has posted a couple of the interviews on YouTube. If they upload the others, I'll add them here, too.

Tom Welling:

Direct link:

TOM WELLING



Erica Durance:



Direct link:

Erica Durance



Cassidy Freeman:



Direct link:

Cassidy Freeman



Brian Peterson:

Direct link:

BRIAN PETERSON



This is old news, but I never posted it. Michael Ausiello talks to Erica Durance, Brian Peterson, and Kelly Souders.

Exclusive video: 'Smallville' execs, Erica Durance drop major S10 intel and weigh in on an 11th
by Michael Ausiello
JUL 26 2010 11:58 AM ET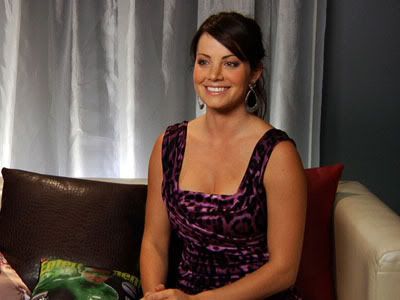 I know what you're thinking: What else could possibly be revealed about Smallville's 10th and final season that wasn't already scooped at the show's Comic-Con panel yesterday? You'll find your answer in the following video player, which contains exclusive interviews with executive producers Brian Peterson and Kelly Souders (Part 1), as well as Superman's radiant leading lady, Erica Durance (Part 2). Enjoy!



View the video of Part 1 at The Ausiello Files

HERE

.