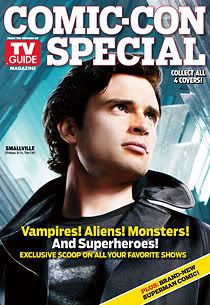 Sneak Peek: TV Guide Magazine's Special Comic-Con Issue!
Jul 12, 2010 12:51 PM ET
by TV Guide Magazine News

TV Guide Magazine and Warner Bros. Television have teamed up for a special edition issue that gives fans everything they want to know about their favorite hit shows such as Fringe, Chuck, V, True Blood and more! Whether it's Smallville's Clark Kent, The Vampire Diaries' Damon Salvatore or The Big Bang Theory's Sheldon Cooper, Warner Bros. characters are some of the most memorable on TV.

Check out all four original covers and then dig into the exclusive stories, from a Vampire Diaries' family tree to must-see Supernatural episodes, Q&As with the casts of many Warner Bros.' shows and an interview with the man behind the Human Target comics.

TV Guide Magazine critic Matt Roush calls the heroes of Warner Bros.' TV shows "our first, and often last, defense against threats from all sinister corners of the universe and beyond." This issue is a chance for fans to get up close and personal with those unique characters.

Warner Bros. Television Group will distribute copies of the magazine throughout the five days of Comic-Con (including Preview Night) exclusively at the Warner Bros. booth, #4545, on the convention floor. The special issue will then be available on newsstands beginning Monday, July 26. Collect all four!



SOURCE



Read the full press release

HERE

.

Three of the four covers. Click for BIGGER.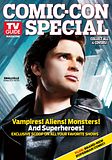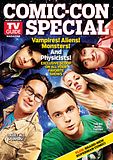 ETA: The fourth cover. Click for BIGGER.