Tom Welling was spotted again on Martha's Vineyard!
Hollywood sibs Maggie and Jake Gyllenhaal shopping and stopping to chat with friend Chris Fischer at the West Tisbury Farmers Market . . . Jake and pal "Smallville" actor Tom Welling, along with boxing legend Sugar Ray Leonard and Black Dog top dog Rob Douglas, yukking it up at Lenny Clarke's comedy show at David Ryan's in Edgartown . . .
SOURCE
What? Jake Gyllenhaal and Tom are friends? Lenny Clarke is an actor (he plays Uncle Teddy on Rescue Me) and stand-up comedian who had a small part in Moonlight Mile, one of Jake's movies. His shows in Edgartown were on Friday and Saturday night. I assume Tom is back in Vancouver by now. Shooting starts on Smallville's S10 today!
Vancouver's most relentless paparazzo caught a bunch of TV actors arriving back in town yesterday, how does Tom always manage to sneak by undetected? :)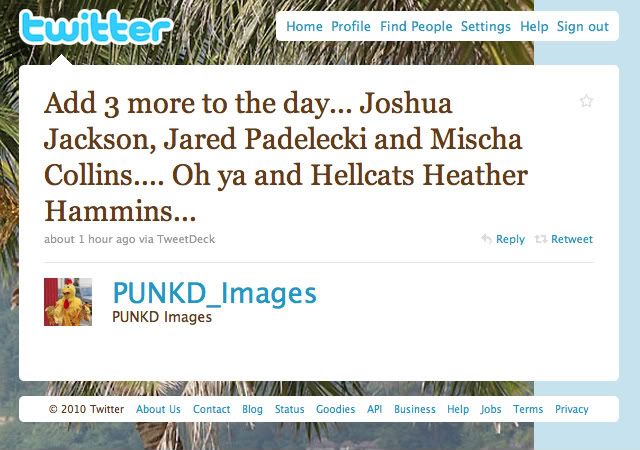 Tags: tom welling, twitter