1) Happy Birthday to Michael Rosenbaum! Michael turns 38 today. I'm sure he'll celebrate in style, he always does. I just hope we get to hear all about it. :)




ETA: Michael tweets!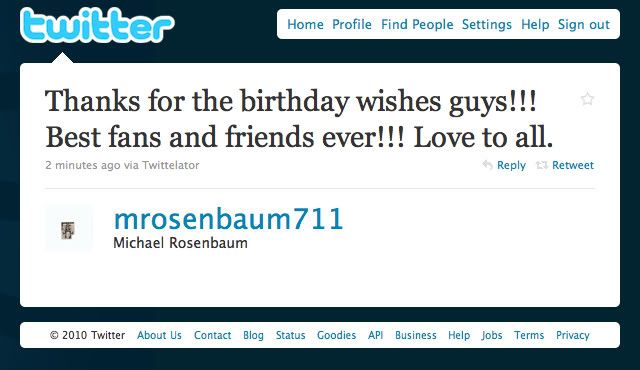 2) The elusive Tom Welling was spotted on Martha's Vineyard! No pics, but I'm glad to hear he's taking some time off and relaxing a bit before both Smallville and Hellcats start filming this week. The man is about to get insanely busy.

"Smallville" stud Tom Welling, a Vineyarder in the summer, sipping a cappuccino at the Beetlebung Coffee House in Vineyard Haven . . .



SOURCE



3) Annette O'Toole is on Twitter! Follow her at

@JimmyJindo

!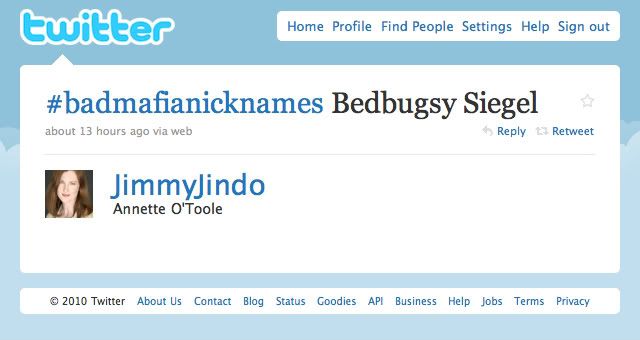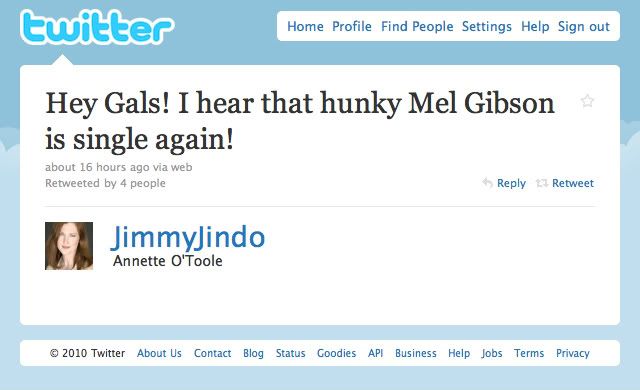 I love her for calling TWoP on their crass behavior:




And we know it's really her, because her husband, Michael McKean (whom she adorably calls Mikey), re-tweeted her.




4) Aly Michalka and Ashley Tisdale are going to be featured on the cover of Seventeen magazine! I'm happy to see Hellcats get this kind of media attention, and I figure there's always a chance there will be a story inside with a quote about Tom.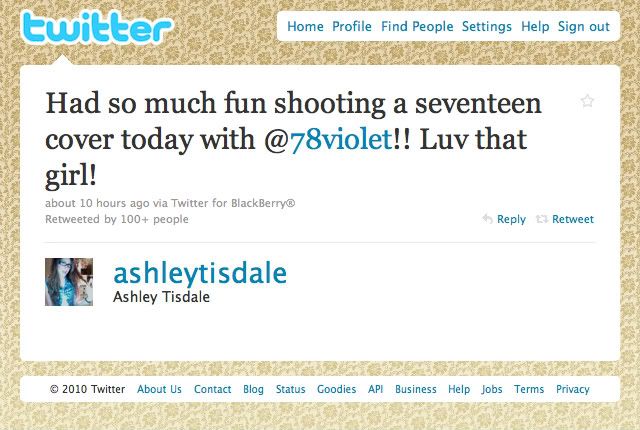 5) I'm sharing this because I am so appalled by it. I was thrilled when Ashley Tisdale was cast in Hellcats, not only because I loved her in the HSM movies, but also because she has an enormous fan base that can only help the show in the ratings. But I was taken aback by what that popularity subjects the poor girl to on a daily basis. And she's not going to some red carpet event, she's just trying to get her hair done!



6) Finally, the Naperville Sun TV critic takes a look at the different roles cheerleaders have played in recent series television

HERE

. It's an interesting read, with mentions of Smallville, Glee, Heroes, and Friday Night Lights, although I can't say I agree with how the author pigeonholes the characters on Hellcats.