Okay, there's a new episode of Smallville tonight, and I'm sitting here trying to get pumped. I'm a little discouraged about my show right now, so please tell me anything that will turn my Smallville love back on. Are you looking forward to Charade tonight? Tell me why in the comments! Have you seen any good spoilers, for this episode or the rest of the season? Share them here! Help a squee-challenged fangirl out, flist!

Webclip:



Trailer:



TV Guide Magazine featured tonight's episode on their web site, with a couple of quotes from Brian Peterson:

A New Villain Lords Over Smallville
by Rich Sands
April 22, 2010 12:54 PM EST

Checkmate operative Amanda Waller may have been handled a few weeks ago, but Clark Kent's troubles with the secretive government agency aren't over. Friday's episode of Smallville, titled "Charade," introduces the famed DC Comics antihero Maxwell Lord, Checkmate's so-called "Black King."

Whereas Waller was trying to recruit superhero types to fight an alien invasion, Lord—played by Ally McBeal alum Gil Bellows—just wants to get rid of them. He's especially fixated on the Blur, Clark's superspeeding crimefighting alias. "He is collecting anyone who has gotten a glimpse of the Blur and, through all of their memories, is trying to patch together a mosaic of the Blur's actual identity," says executive producer Brian Peterson, making his Smallville directorial debut on this episode. "He has the power to get into people's minds, [which he uses] to extract all these memories to patch together a cool 3-D model of what the Blur actually looks like."

Lord isn't the only person closing in on Clark's identity in "Charade." "The whole double relationship that he has built up with Lois, as Clark Kent and as the Blur, comes to a head and has a really significant outcome," Peterson says. "Everything we've been building this year about Lois and Clark kind of explodes in that episode."

Here is The CW's official description for the episode:

DC COMICS' CHARACTER MAXWELL LORD VISITS METROPOLIS - Lois (Erica Durance) investigates the early prison release of ex-District Attorney Raymond Sacks (guest star Dylan Neal) but he threatens her with a gun when confronted. The Blur (Tom Welling) saves her, but is captured on film by a delivery guy (guest star Dustin Schwartz) who plans to sell the photo to Sacks. Lois and Clark each attempt to thwart the delivery of the photo and run into Maxwell Lord (guest star Gil Bellows, "Ally McBeal"), a wealthy tycoon and Checkmate operative, who is trying to learn The Blur's identity to eliminate him. Meanwhile, Chloe (Allison Mack) discovers Zod's (Callum Blue) secret. Brian Peterson directed the episode written by Don Whitehead & Holly Henderson.



SOURCE



When all else fails, the pretty keeps me going, but I haven't seen any HQ stills for Charade yet. :(

ETA: Wheeee! The BIG pretty has arrived! My absolute fave? Clark in a tux! Click for original in full size: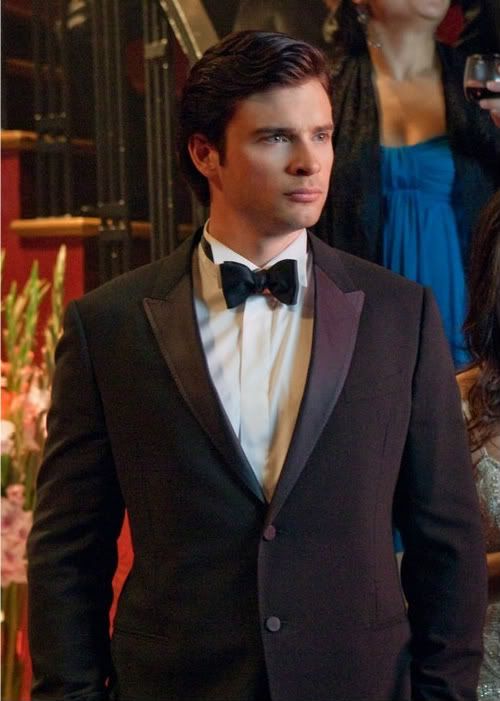 Clickable thumbnails of the other ones I found particularly pretty and/or intriguing: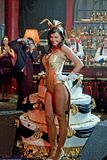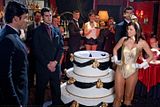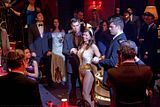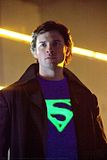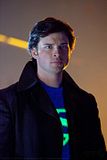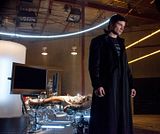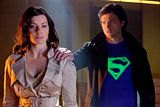 ETA2: And a few new preview pics: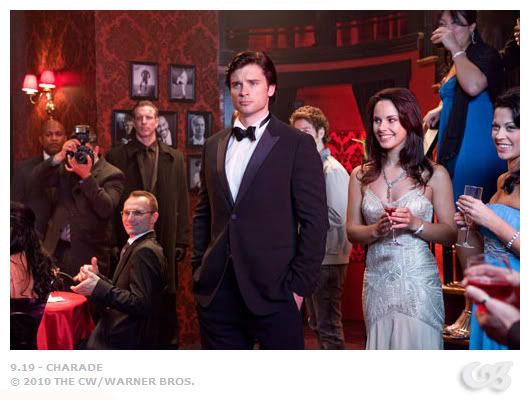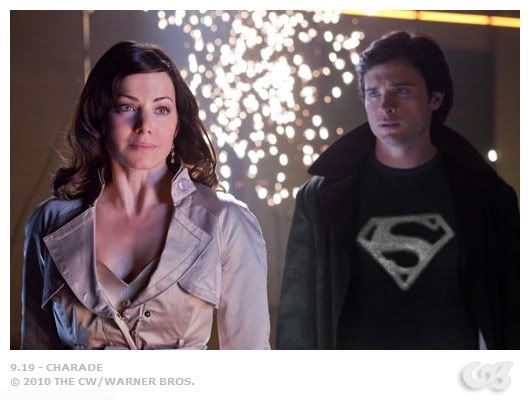 I especially love this BTS one:




In other news, the CW sent the following announcement out to media outlets yesterday. While Smallville is the only show represented by just one pic, at least it's one that puts the spotlight on Tom, and it's recent.






SOURCE



I am excited to see Martha and Perry come back in Hostage, but I'm not sure how I feel about the news that they're dating. The Ausiello Files gave us a sneak peek this morning:

'Smallville' first look: Martha Kent returns home!
by Michael Ausiello
APR 23 2010 11:25 AM ET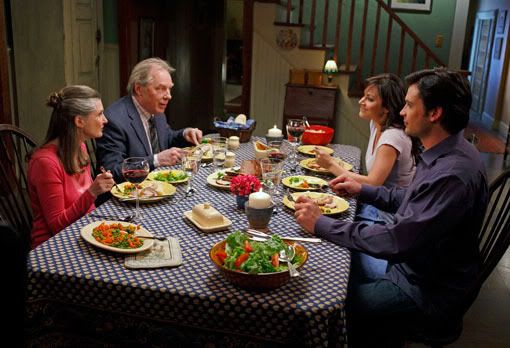 Image Credit: Jack Rowand/The CW

Martha Kent (Annette O'Toole) returns home to Smallville on May 7, and, much to Clark's surprise, mom's got a new boyfriend — Perry White (Michael McKean)! Here's your exclusive first look at what I'm sure will go down as one of the show's most awkward double dates ever. (Meta trivia: O'Toole and McKean are married in real life.)



SOURCE



And finally, TVGuide.com posted this "game," but I don't think I want to play:

Smallville Word Games: What Is Clark's Destiny?
by Natalie Abrams
Apr 23, 2010 12:11 PM ET

Who likes word games? Smallville's Brian Peterson sure does!

TVGuide.com asked Peterson, the executive producer of the super-show, to play a little word association, which yielded five one-word clues about the remaining four episodes. What is Clark's destiny? Will Zod (Callum Blue) and the Kandorians achieve their goal of ruling the human civilization?

"Watchtower": "Sadly, 'Chloe [Allison Mack]."'
"Kandorians": "Victory."
"Checkmate": "Burned."
"Supersuit": "Finale."
"Destiny": "If I had two words, it would be 'Season 10.'"

What do you make of the five clues?



SOURCE