This cast is really coming together! So excited! From The Hollywood Reporter:

Robbie Jones and Heather Hemmens have been added to the CW's "Hellcats."

On "Hellcats," which revolves around a college cheering squad, Jones, repped by Gersh and Untitled, will play the male lead, a cheerleading "base" who falls for the new girl (Aly Michalka). Hemmens will play a cheerleader sidelined with a wrist injury.



SOURCE



So Robbie will play Luis, and Heather will play Alice. I'm not familiar with either of these actors, but I'll put my trust in the Hellcats casting team. :) Robbie Jones previously played Quentin Fields on OTH, and it looks like this may be Heather Hemmens' big break. They're both gorgeous, Hellcats is definitely staying true to the CW tradition of having the prettiest casts on TV!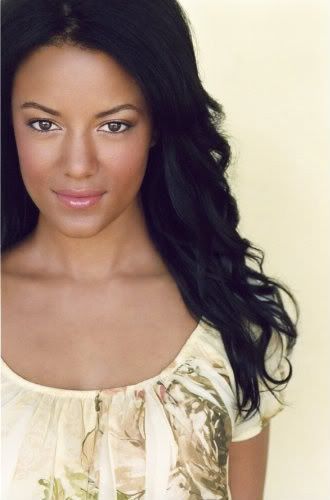 Here's an interview with Robbie I found on YouTube. I think I'm a little bit in love already!



ETA: Additional info from The Futon Critic:

HELLCATS (The CW) - Robbie Jones ("One Tree Hill") and Heather Hemmens ("The Candy Shop") are both on board the presentation, a drama set in the world of competitive college cheerleading. He's believed to be playing Luis Famosa, an "easy and laid-back, seriously unserious" member of the squad who befriends Marty (Aly Michalka), much to the chagrin of Dan (Matt Barr). Said role was originally written for someone of Cuban descent. Hemmens then is set as Alice Vandermark ("a willowy beauty with jaded New York cool"), a fellow Hellcat that suffers a hairline wrist fracture. Ashley Tisdale and Gail O'Grady co-star in the hour, which was penned by Kevin Murphy. CBS Television Studios, Tom Welling Productions and Warner Bros. Television are co-producing.



SOURCE