The Los Angeles Times is reporting that Matt Barr has been cast in Hellcats. I continue to love their choices! Matt played Sully on Harper's Island, and recently guest starred on Friday Night Lights as Ryan, the Habitat for Humanity hottie. No word on who he will play on Hellcats so far, but I'm thinking it must be Dan?



SOURCE



ETA2: Matt's casting has finally been corroborated, by The Hollywood Reporter

HERE

. With two sources reporting, I feel like I can really believe it. :)

ETA3: The Futon Critic reports that Matt will most likely be playing Dan:

HELLCATS (The CW) - Matt Barr ("Harper's Island") is the latest to score a role on the presentation, a drama set in the world of competitive college cheerleading. He's believed to be playing Dan Patch ("a shambling charmer"), a womanizer who quietly pines for Marty (Aly Michalka). Ashley Tisdale and Gail O'Grady also star in the project, a co-production of CBS Television Studios and Warner Bros. Television. Kevin Murphy penned the script.



SOURCE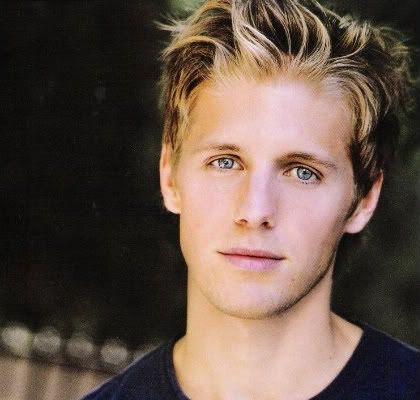 In other Hellcats news, Ashley Tisdale posted this tweet...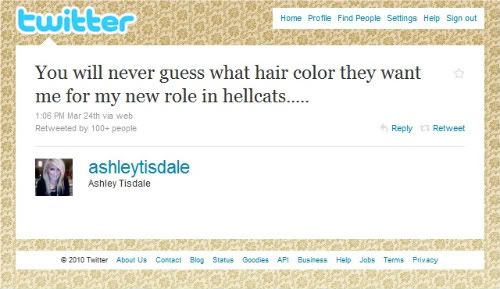 ...and then was spotted leaving the salon looking like this: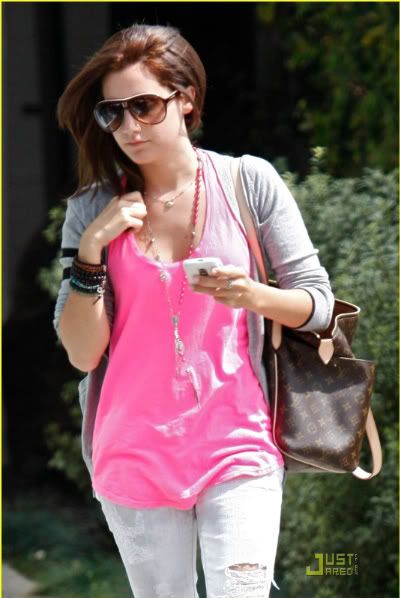 Photo courtesy of

Just Jared Jr.



And today is Aly Michalka's 21st birthday. Happy Birthday, Aly!

ETA: She celebrated by going to tea with her sister, A.J.! :)