This could very well be a completely unfounded rumor, but since I bring you every scrap of news I can find about Tom Welling's Hellcats pilot for the CW, here it is. :) Yesterday morning Ashley Tisdale
tweeted
the following: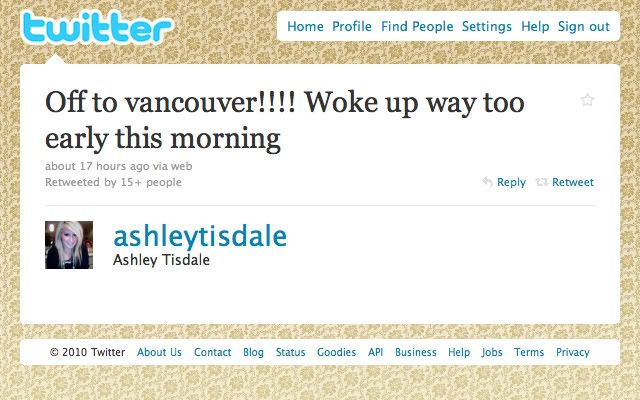 A few hours later, a Vancouver-based paparazzo
tweeted
this:
He took a bunch of photos, which you can see
HERE
, each with the same intriguing caption:
2010 © PUNKD Images..Ashley Tisdale, Mom Lisa and doggy Maui depart Vancouver, BC Canada after spending 5 hours doing prep for her new role for TV Movie Hellcats with Smallville's Tom Welling...EXCLUSIVE March 15, 2010.Vancouver, BC Canada.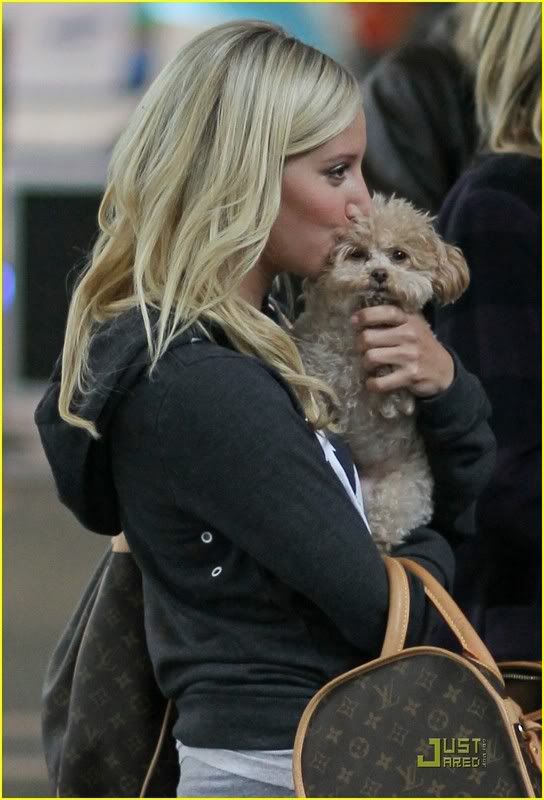 Photo by PUNKD Images, courtesy of
Just Jared Jr.
Is he getting Ashley mixed up with Aly Michalka, or does he know something we don't? I have no idea. And
dawnybee
, you know I was thinking of you the entire time I was putting this post together. ;)
In other Hellcats-related news, Glen Winter is listed as the DOP for the pilot. Nothing but the best for Tom's project!
SOURCE
And if you want to check out Aly Michalka's acting, Bandslam is coming out on DVD today. It's a great little film about a high school Battle of the Bands competition. It stars Aly, Vanessa Hudgens from HSM, Scott Porter from FNL (who knew he could sing?), Lisa Kudrow, and a wonderful young actor named Gaelan Connell. It's definitely worth adding to your Netflix queue. Watch the official trailer
HERE
(sorry, embedding disabled). And then come back and watch this amazing fan-made one:
Aly as a cheerleader in Bandslam. :)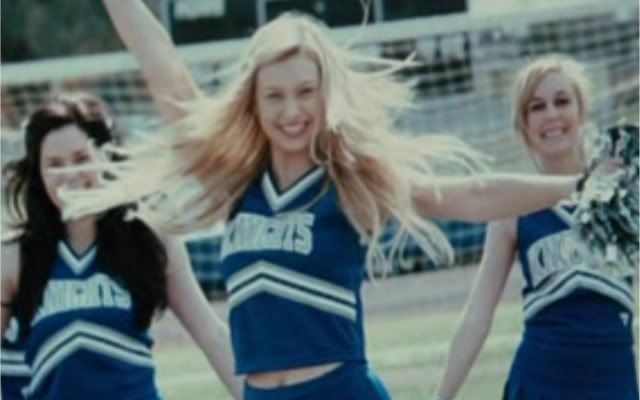 Tags: aly michalka, ashley tisdale, bandslam, dvds, hellcats, tom welling productions