Casting news about Tom Welling's Hellcats pilot from The Futon Critic:
HELLCATS (The CW) - Aly Michalka ("Phil of the Future") and Gail O'Grady ("Desperate Housewives") are the first to be cast in the presentation, a drama set in the world of competitive college cheerleading. The former will play Marty Berger ("wicked smart, an acerbic outsider"), a student at Memphis' Lancer University who's forced to try out for the Hellcats - the college's competitive cheerleading team - after she loses her scholarship. O'Grady will play her mother Wanda who tends bar at a rathskeller type snack bar on campus that serves food and drinks. Kevin Murphy penned the hour, which comes from CBS Television Studios, Tom Welling Productions and Warner Bros. Television.
SOURCE
From The Hollywood Reporter:
Aly Michalka has landed the lead and Gail O'Grady also tapped to co-star on the CW's drama pilot "Hellcats."

"Hellcats" centers on a college girl from the wrong side of the tracks (Michalka) who, after losing her scholarship because of budget cutbacks and her mother's (O'Grady) chronic irresponsibility, joins the Hellcats, the college's competitive cheerleading team.

Michalka, half of pop duo Aly & AJ, starred on Disney Channel's "Phil of the Future." O'Grady is repped by APA and Shelter Entertainment.
SOURCE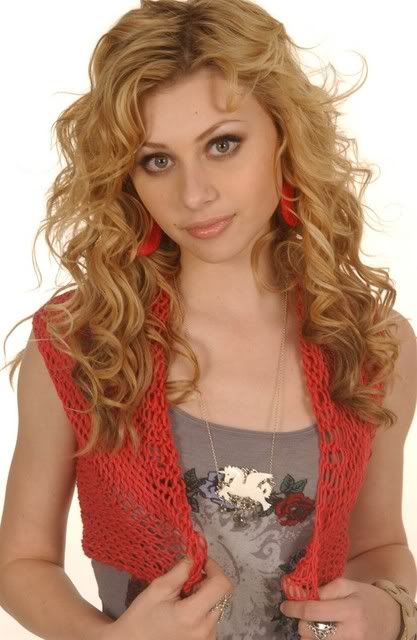 They keep announcing people with a musical background being connected with this show! I like Aly Michalka, she's adorable. I might even own an Aly & AJ album, and according to my iTunes, I've played Potential Breakup Song more than 100 times. Yeah, you heard me right. :)
Gail O'Grady is one of those actresses you've seen in everything. Most recently I remember her from Hidden Palms on the CW. I like her, too. I would check this show out no matter what, simply because of Tom's involvement, but based on what we've heard so far, I'm in.