I received my Smallville 2010 calendar in the mail today, and I was (pleasantly) surprised to see that it doesn't look anything like the picture on Amazon. All the pics are from S8, and most of them are from the new promo shots. I scanned the front and back covers, in case anyone wants to check it out before they decide whether or not to order it. My scanner is small, and not that great, but at least you can get a pretty good idea of what to expect.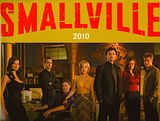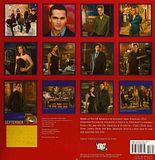 Here is the front cover. My scanner is too small to fit the whole calendar, so the image is chopped off at the bottom. The pic is the same as the last one on the back. The background color is also more of a golden tan. Click twice for BIGGER.




Here is the back cover. I scanned it in two parts and then put them together to make one image. Click twice for BIGGER.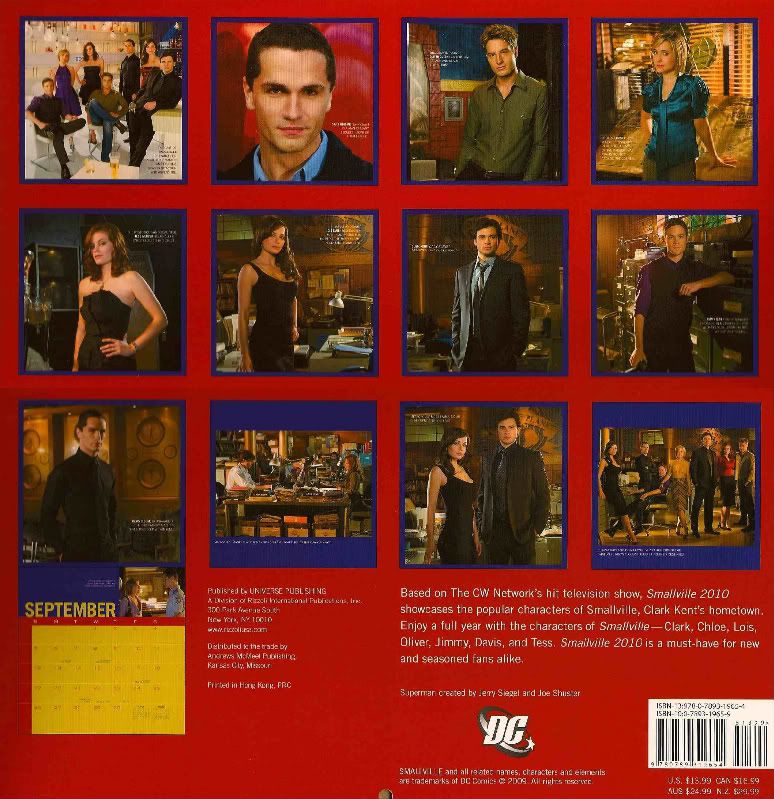 Each month also has a small promo pic from a S8 episode. I'm really happy I ordered it, I love it!